University of Nebraska-Lincoln's Philip Perry photo challenge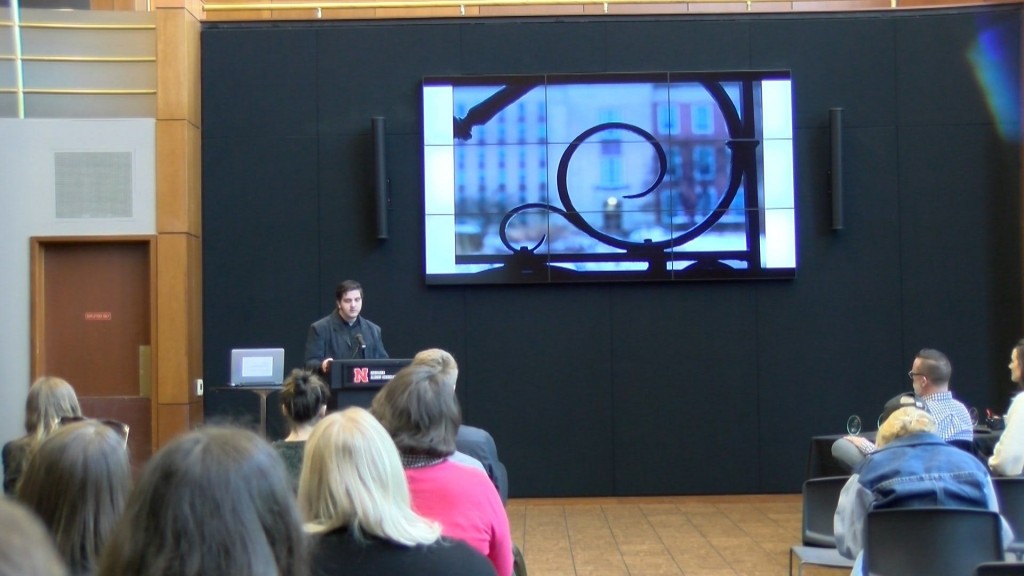 The University Of Nebraska College Of Journalism hosted the Philip Perry photo challenge.
20 UNL students competed against each other for a $10,000 dollar scholarship.
The students all shot and edited 12 photos in an effort to tell a story about the forgotten places across campus.
"Innovation campus and how it's the least known campus of the three. I focus on a group of engineering students who works to create giraffe toys for the Lincoln children's zoo's new exhibit," Ann Milroy a Junior at UNL said.
For the challenge they all started with the same photography equipment and were put on a strict 9-hour deadline, simulating what it's like in the professional photography business.
For the administrators seeing these college students working hard to improve as photographers are inspiring.
"As the dean, it's so exciting to see all of this great talent I'm use to seeing very talented student on the air listing to them and this visual work that we are seeing today is extraordinary," Amy Struthers the Dean of the College of Journalism said.
Even though they were competing for a large chunk of money, this challenge is about much more.
"Winning would mean the world to me if I were to win then I know that I'm doing something right because I would love to be a professional photographer, and that means I'll be getting noticed by the community," Milroy said.