UNL helping company develop new kind of salt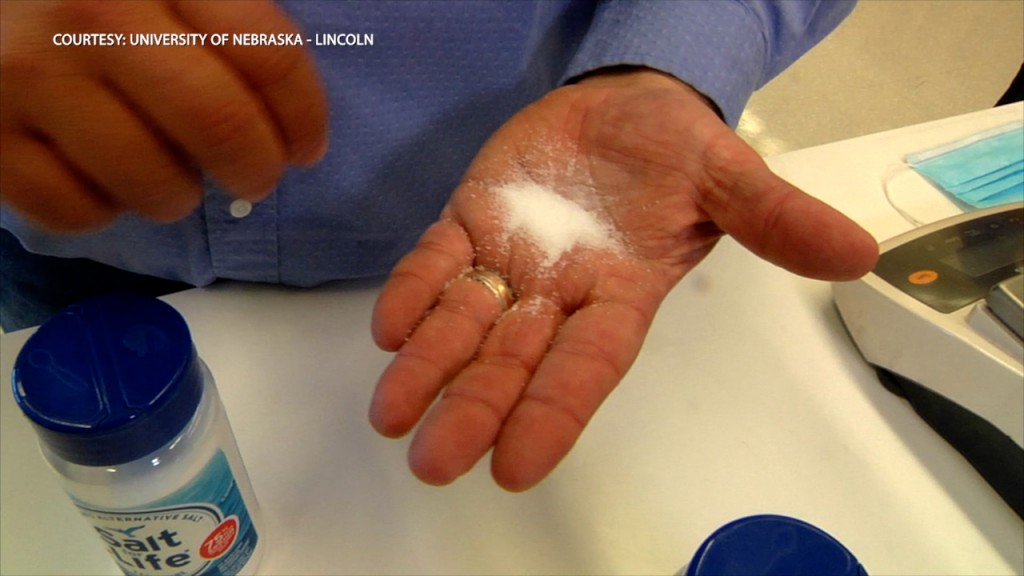 LINCOLN, Neb. (KLKN) – Most of us will add a pinch of salt to our meals to give it a little extra flavor, but too much of it can be detrimental to our bodies.
That's why the corporation NuTek Natural Ingredients is working to create an alternative. A sea salt blend with more potassium salt, and they're developing it right here in Lincoln at the Food Processing Center on Nebraska's Innovation Campus.
"So when we think about sodium, what it does the body it constricts the blood vessels. Potassium salt does exactly the opposite. It helps to alleviate that pressure on the body. And it's really about lowering blood pressure," Scott Keys, Vice President of Salt Solutions for NuTek Natual Ingredients.
NuTek is one of several companies making use of the new equipment and technology inside of the food processing center – using the tools they need to research and develop new ingredients.
UNL says the facility is designed to attract industry to the state and that's exactly what it's doing.
"One of the key value propositions that we offer, particularly small to medium-sized companies, is a wide array of equipment, and personnel and laboratory facilities that most small and even medium-sized companies might not have," Terry Howell, Executive Director of the Food Processing Center said.
The development is bringing jobs to Nebraska, while also expanding the state's reach on a global level.
"It allows us to partner with, the various departments here and train students in terms of providing them with an internship, as well as some projects for them to work on."
Plus, developing a new salt that lowers sodium to reduce hypertension and potentially save some lives.