UNL professor and drone expert weighs in on mysterious drone sightings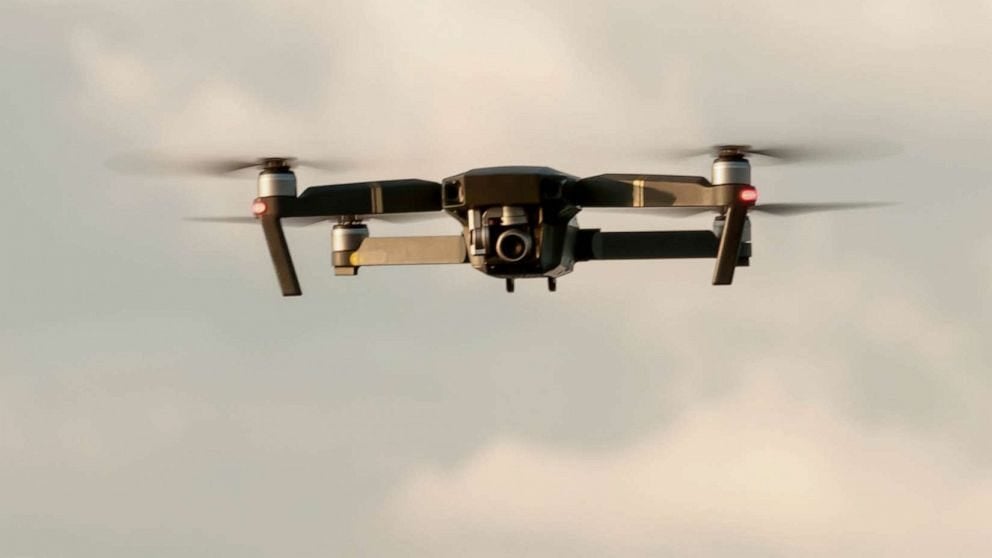 Mysterious drone sightings, mostly in western Nebraska, have people on edge. And now, it seems the drones are moving east. Multiple sightings in Grand Island have police on alert.
Grand Island Police Captain Jim Duering tells Channel 8 about the reports.
"We have officers who saw what they believe to be drone activity over top of city limits, in our investigation we've been unable to come up with any criminal activity."
But still, the question remains. What are they doing and who is controlling them?
"From what we can tell they appear to be large commercial sized drones but as far as what they're doing and what they're trying to accomplish we just don't know and I think that unanswered question is probably causing as much concern as anything," Duering says.
UNL journalism professor Matt Waite is a world-renown drone expert. He has some ideas as to what these drones might be doing.
"I have 2 theories. Just based on the patterns people are seeing and the timing of it, the timing and that is, it's either military or military contractor or oil and gas exploration," Waite says.
A majority of the sightings have occurred after sunset. Waite believes they are using infrared technology and are trying to map out the land. However, he says the operators are likely breaking the law.
"Whoever is doing this is not handling it well, I'll say that. If it's oil and gas exploration they are likely violating FAA regulations," Waite says.
Waite says whoever is flying the drones would need a special permit to both fly drones at night, and fly drones out of line of sight of operations. In other words, drone operators are must always be able to see their drone while it is in flight, unless given a special permit by the FAA.
"Flight beyond line of sight operations is exceedingly rare, and if anyone had that the drone community would know, it would be news in that world," he says.
However, it it's military, they wouldn't necessarily need to tell anyone what they are doing. And Waite says since no one has claimed responsibility, that's another reason why he thinks it could be the military.
Waite says the likelihood of these drones obtaining any personal data or information from residences they are flying over is very low.
Although there's not much that police can do, they will still always respond to any calls of drones or suspicious activity, and encourage the public to report to the police when or if they do think they see them.
Lincoln and Grand Island Police have been receiving questions about shooting down drones, and they tell the public to NEVER shoot or target a drone.
"It's never safe to shoot up in the air, at the height they're flying you're not going hit them and if its commercial sized if you can imagine dropping a small car out of the air what kind of safety hazards that creates," Duering says.
"It is a felony, it is punishable up to 5 years in prison," Waite says.