UNL student makes history on History Channel's "Forged in Fire"
The entrepreneur and student just became the show's youngest two-time winner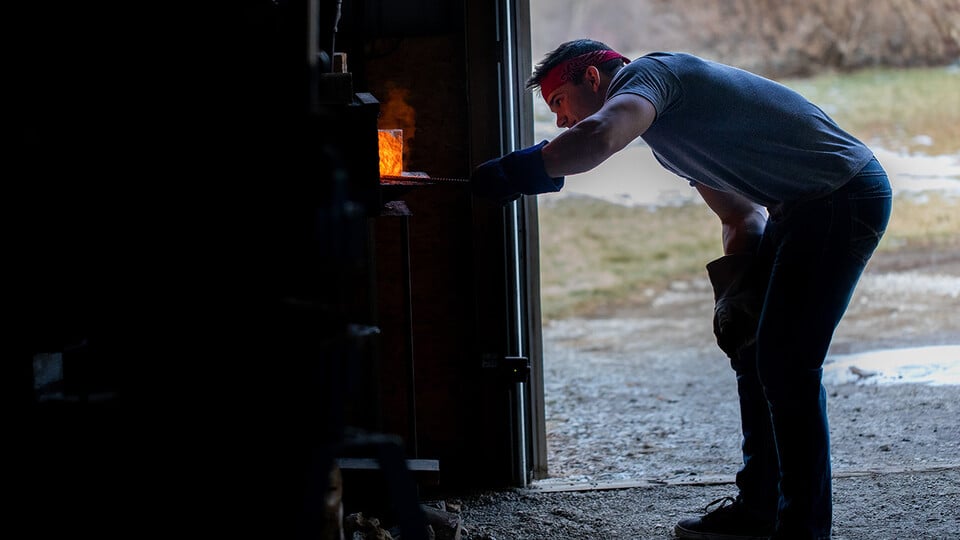 LINCOLN, Neb. (KLKN) – University of Nebraska-Lincoln student Colton Bridger Arias became the youngest two-time winner of "Forged in Fire".
Arias, a 20-year-old junior at UNL, owns his own blacksmithing business that he started in 2014, when he was still in high school.  His work caught the attention of the History Channel's competition TV show "Forged in Fire".  He competed for the first time on the show in 2019, when he was only 18, and won.  He was the show's youngest winner.  This year, he was asked to return for a championship episode of the youngest winners on the show, and he once again prevailed.
In a UNL interview, Arias advised others, "Say yes to everything offered to you. I had no idea what I was getting myself into when I agreed to go on the show, and it is scary, but turned out to be an amazing experience."
Alongside his accomplishments in the gameshow industry, Arias continues to run his business, Bridger Forge LLC, which is in his hometown of Ceresco, Neb.  He is also a full-time student, competes in bodybuilding, and coaches others in weightlifting.  He majors in management, and hopes to one day open a larger shop in Lincoln.