UNL students participate in Global Climate Strike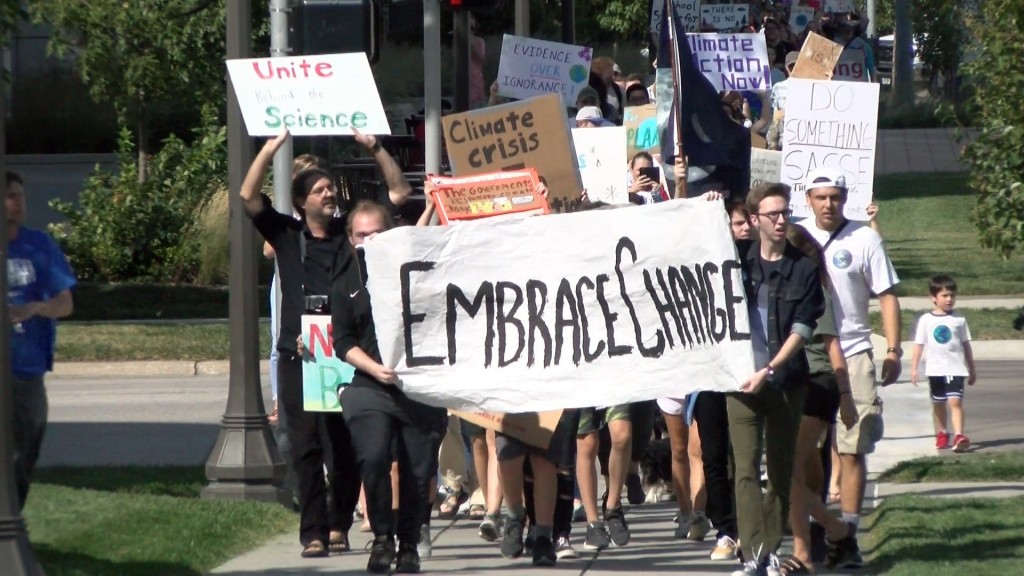 The global strikes were scheduled ahead of the United Nations General Assembly and the Climate Action Summit on Monday.
Young people across the world are taking action and following the lead of Greta Thunberg, a 16 year old climate activist from Sweden.
Protesters march the streets of Lincoln chanting, "keep your oil out our soil!"
Lincoln students gathered outside the campus Union before marching down 13th street to the capitol building, where they were joined by other strikers of all ages. Protesters were chanting and made signs for the event.
Speeches on the steps of the capitol outlined ways in which people can help enact change.
Student organizers tell Channel 8, "they are the leaders of our state, but we have the power."
"In Nebraska, our elected officials are not doing enough and were here today to demand they do something we have demands we delivered to the capitol yesterday. Pass state climate action plan, harness renewable energy potential, transition to regenerative agriculture and say no to KXL pipeline," says Brittni McGuire, a UNL sustainability student and organizer of Friday's campus strike.
Over 25 thousand students in New York City skipped school today to protest, as well as students in 150 other countries.
Mcguire says her and other student organizers plan to strike every Friday until they see change from lawmakers…