UNL Students react to ESPN's College GameDay coming to Lincoln for Ohio State game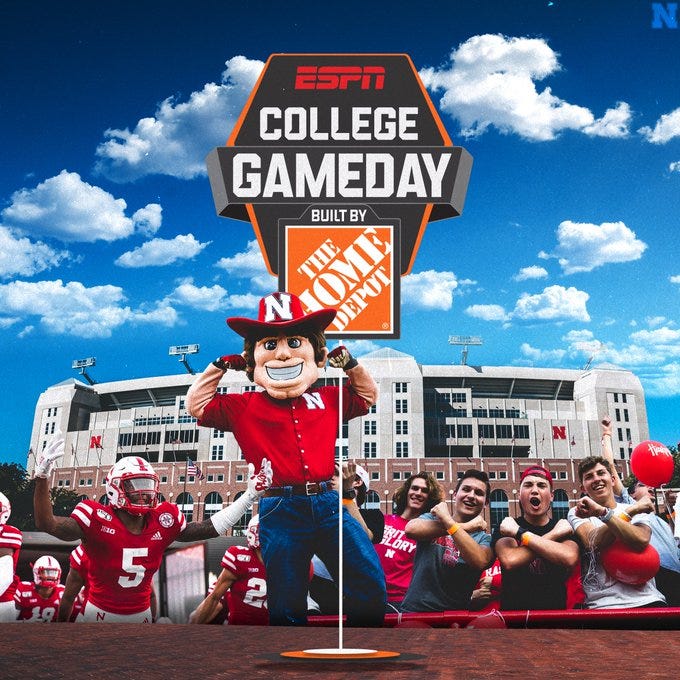 ESPN's College GameDay crew is headed to Lincoln!
Kirk Herbstreit, Desmond Howard, Lee Corso and the gang haven't made trip to Nebraska for over a decade!
Students are understandably through the roof with excitement.
Some of the students say they're planning on camping out overnight on Friday just to get a good spot for the GameDay show, which starts at 8:00 AM Saturday morning.
"When we were in Illinois for the band this week, they told us right after the game that GameDay was coming and we were pretty hyped because that hasn't happened, obviously, since any of us were here," said Zach Hosek, a Freshman student and UNL band member.
"This week especially, it's been really unique, I feel like just walking around campus you can feel it, and it's really just the talk of campus right now," said Isabel Zueger, a Sophomore cheerleader.
Students say the guest tickets for the Ohio State game sold out in just 10 minutes following the huskers road win against Illinois.
Since not everyone can make it into the game Saturday night, a lot of students are planning to camp out for the GameDay show instead.
"We're going to go super late Friday night and try to get a spot right up front," said Jack Terry, a freshman student at UNL.
A favorite part for many is seeing the celebrity picker for the hosting school join the GameDay crew to make some game predictions.
Students had all kinds of ideas for who the husker celebrity picker should be, from Warren Buffet, Larry The Cable Guy, Adam DeVine, Gabrielle Union and her husband Dwayne Wade and even Jack Hoffman.
One fan just hopes to see Lee Corso pick the huskers to win the big game.
"It would make my day if Corso would put on the husker mascot on his head, that would be sweet," said Barret Meeks, a freshman student.
The location of GameDay was announced Monday afternoon:
It'll be held from 8:00 to 11:00 AM just east of memorial stadium near 14th and Vine street.