UNLPD suggesting alternate post-game driving routes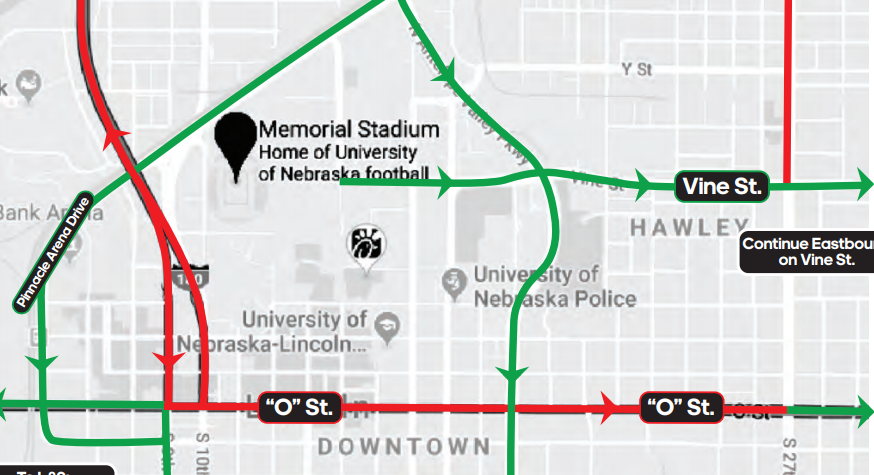 The University of Nebraska Police Department has a couple of reminders for fans attending Saturday's season opener against South Alabama.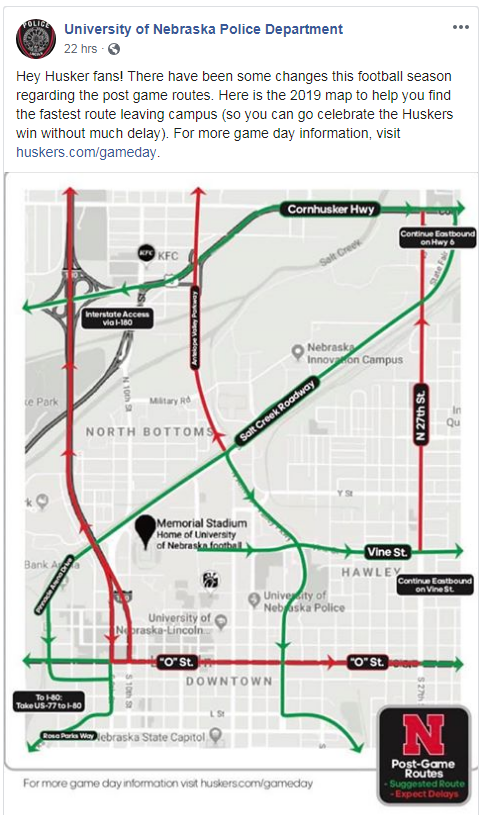 UNLPD has suggested that drivers consider some alternate routes when leaving Memorial Stadium. Their goal is to prevent congestion on I-180 and 27th Street. They encourage drivers to use Vine Street and Salt Creek Roadway.
For more information, click here.