UNL's East Campus library gets 22.5 million-dollar makeover
The Dinsdale Family Learning Commons opened on Jan. 27.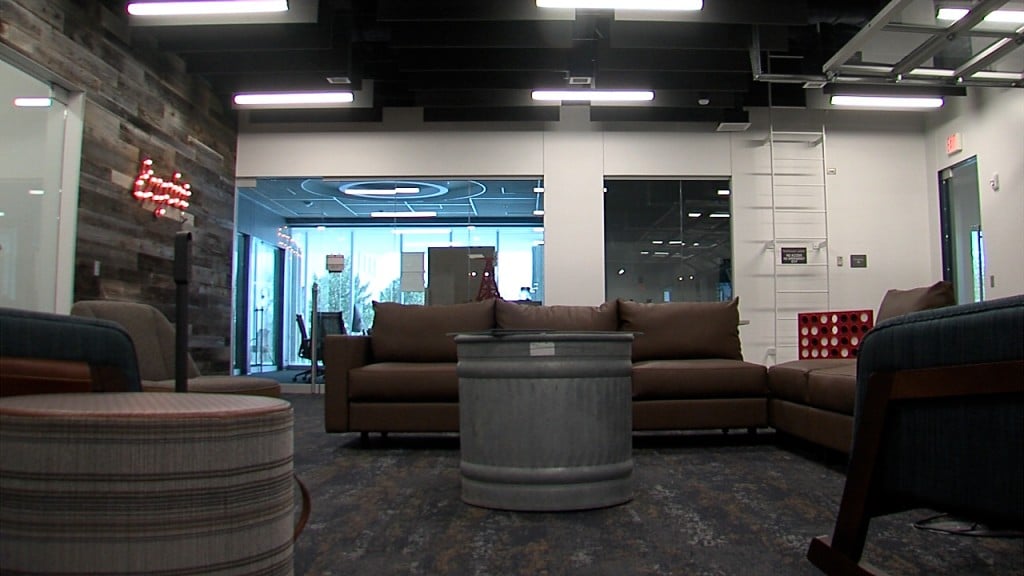 LINCOLN, Neb. (KLKN) – The Dinsdale Family Learning Commons opened just this past week, giving East Campus a brand new look.
The $22.5 million renovation of the former C.Y. Thompson Library, received funding from private donors and contributions from the Dinsdale family of Nebraska. The building offers study spaces, pods, interactive classrooms, and more. It also has over 30 computer stations and three private rooms for students to take exams.
The Engler Agribusiness Entrepreneurship Program and Nebraska Hall of Agricultural Achievement are located inside.
"Not only do we have collections, but we have the expertise for research, for teaching and bringing all of those components together," UNL Libraries Associate Dean Charlene Maxey-Harris said. The creativity was a big thing, innovation, to really try to bring these faces back to life."
Maxey-Harris said the conversation to renovate the space sparked in 2015. Students, faculty, and staff drew up plans for what the area could potentially look like. Three stories later, a world-class 21st-century learning space.
"This campus needs that freshness, and to draw students to not only our campus but to our programs. We've got great programs."
The students have enjoyed the upgrade as well.
"I think it will bring a lot of students over here." senior Brooke Schmidt said. "That allows more students to learn about the different programs offered, you know that are based out of East Campus. It will just kind of revitalize this campus."
For more information on the new learning commons, you can visit the university's website.