Unvaccinated Nebraskan says she regrets not getting her COVID vaccine after trip to ICU
The Syracuse woman you're about to meet originally said no to her COVID-19 vaccine several months ago, but now she wishes she could go back in time.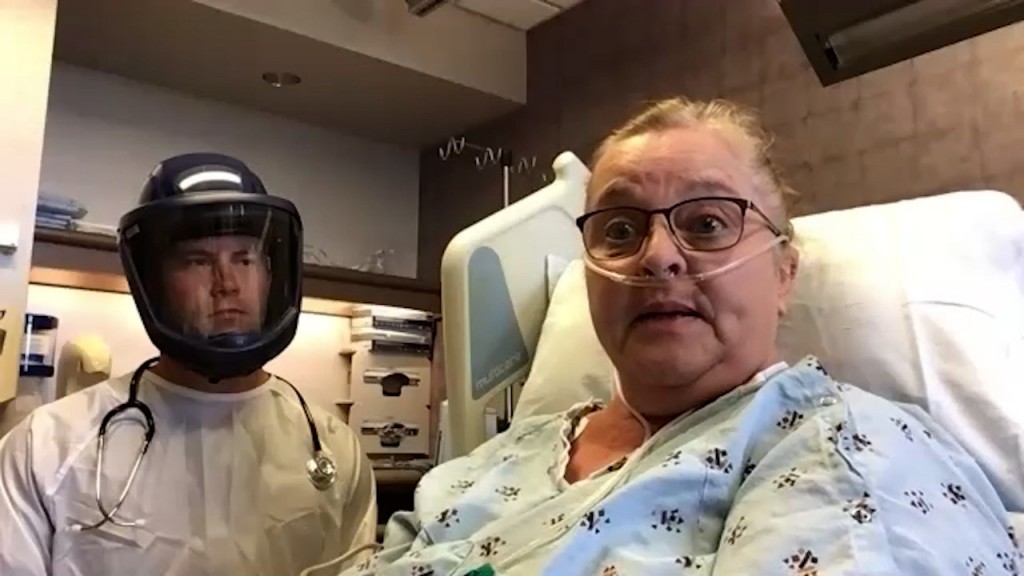 LINCOLN, Neb. (KLKN) – An unvaccinated Nebraska woman is speaking out from her hospital bed after contracting COVID-19. She hopes sharing her story will break down some hesitancy about getting the shot.
"It was probably that moment thinking, I could have saved myself and my family so much by having gotten the immunization," Shelly Wachter said.
59-year-old Shelly Wachter of Syracuse admitted herself into the hospital almost one week ago after losing her appetite and feeling faint. Only to find out she had COVID-19. Her symptoms came on strong and rather quickly. Her oxygen levels were extremely low, so doctors moved her into the Intensive Care Unit at Bryan Health.
For the last several days, Wachter has been fighting COVID alone and without the help of a vaccine.
"I initially made the choice not to get immunized because my choices were, it's become so highly politicized," Wachter said. "It's very difficult to follow all the white noise."
But her trip to the ICU has given her new perspective on the shot and she hopes by sharing her story, she may impact others on the mistake she says she's made.
"I'm hoping that it will get people to start listening to the right people," Wachter said. "I want the politics gone from it. This is a real health issue. It's not a political thing."
Wachter now has to wait about three months until she can get her COVID vaccine, but says she will be getting the shot as soon as that grace period is over. For now, she's taking one day at a time.
"Now knowing what I do, I would get the shot," Wachter said.
Her doctor, who has been by her side through it all, wants to use Wachter's story as an example to get the vaccine. They can't stress that enough.
"We hope that people, please, listen to Shelly, listen to your healthcare providers, and join us in this fight," Dr. Matt Maslonka, a Critical Care Specialist with Bryan Health said.