UPDATE: 15-year-old Ethan Crumbley identified as Oxford School shooter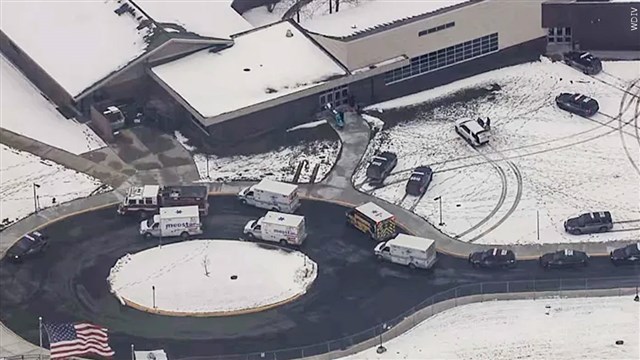 OXFORD TOWNSHIP, Mich. (KLKN) – Today, Prosecutor Karen McDonald identified the Michigan school shooter as 15-year-old Ethan Crumbley.  According to Prosecutor McDonald, additional charges could be filed very soon.  According to authorities, Crumbley will be charged as an adult and is being charged as an adult.
Judge Nancy Carniak has ordered that Crumbley be moved from a juvenile facility to county jail.  Judge Nancy Carniak said during Crumbley's arraignment hearing Wednesday that she would "err on the side of caution" and approve the transfer. Crumbley's defense attorneys had objected to the move.
Authorities say Crumbley recorded a video the night before the violence in which he discussed killing students.
Crumbley has been charged with:
Four counts of first-degree murder
Seven counts of assault with intent to murder
12 counts of possession of a firearm in the commission of a felony
One count of terrorism causing death
+MORE: Fourth student dies from Michigan High School Shooting