Update: Card draw decides Morrill County Sheriff's race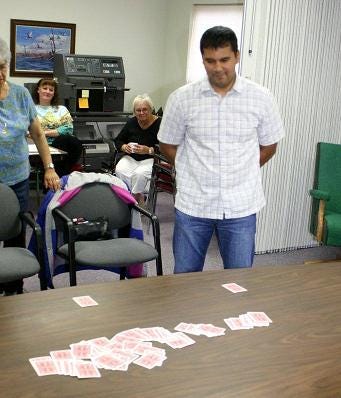 The likely next Morrill County sheriff needed a bit of luck to win the Republican nomination after a re-count confirmed two candidates were tied.
But the nine of hearts Milo Cardenas drew Monday evening beat Travis Petersen's six of spades and settled the GOP primary. The two men agreed to cut a deck of cards after Monday's re-count confirmed that both finished with 379 votes after balloting ended last Tuesday.
State law requires tied elections to be settled by a game of chance. Morrill County Clerk Kathy Brandt shuffled the cards seven times and spread them on a table before the candidates drew. No Democrat ran for sheriff, so Cardenas, who is Bridgeport's police chief, is almost certain to win the job in November as the Republican nominee.