UPDATE: Cat killed in house fire near North Coddington Avenue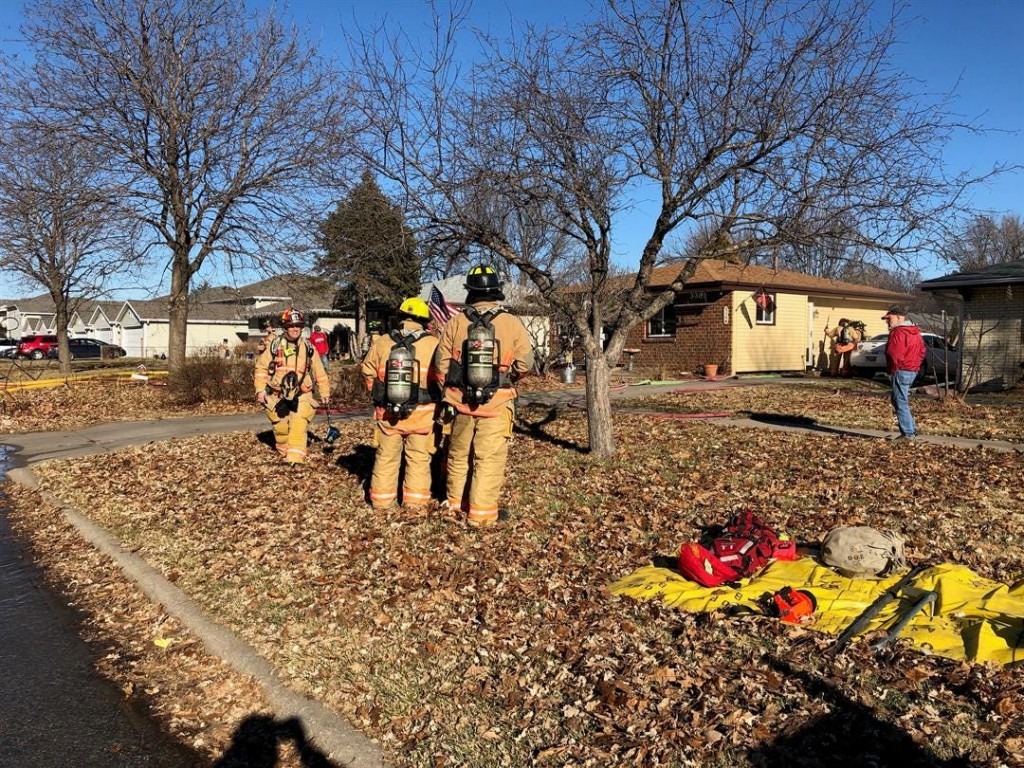 UPDATE:
A house fire in Lincoln near North Coddington Avenue and West Q Street claimed the life of a homeowner's cat. Fire officials say the couple and their dog were able to get out in time due to the fire alarm working properly.
The fire happened around 1:30 p.m. Nearly 10 Lincoln Fire and Rescue vehicles were on scene.
"When crews arrived on location, there was light smoke coming out of the structure and the occupants then pointed them down to the basement area," LFR Battalion 2 Chief, Lloyd Mueller said.
Homeowner Becki Barnes was on her way to make some baking mix when she smelled smoke, yet nothing had been in the oven.
"And so I walked over to the back door and i thought oh no I smell smoke. It was pretty strong and so i crept down the steps a couple of steps and i saw orange and red flames coming up," homeowner Becki Barnes said. "Then I started yelling fire fire and thank god she heard me, my neighbors across the street who were kind enough to give me a robe to use."
LFR was able to quickly contain the flames within 10 minutes. Inside the house were two occupants, a dog and a cat.
"It's kind of a shock really, I don't know how else to describe it. It's a shock, you never expect a fire," Barnes said.
Everyone made it out of the home safely except the cat who died of smoke inhalation.
"We have a cat, but unfortunately our cat Squintley died from smoke inhalation and I feel so bad about that, cause it really was Dave's cat, it really was his baby," Barnes said.
Fire officials say the outcome would have been worse if the fire alarm hadn't gone off properly.
"The key factors is they were alerted by the smoke detectors, so important for this time of year to make sure your smoke detectors are working and that have batteries and are in that working capability," Mueller said.
The American red cross is providing a place to stay for the homeowners, temporarily.
---
Lincoln Fire and Rescue were called to the scene of a house fire near North Coddington Avenue and West Q Street around 1:35 p.m. Sunday.
Officials are still on scene but have since stopped the flames.
This is a developing story and we will bring you more updates as they become available.