UPDATE: Police provide new details in murder investigation of Lincoln teen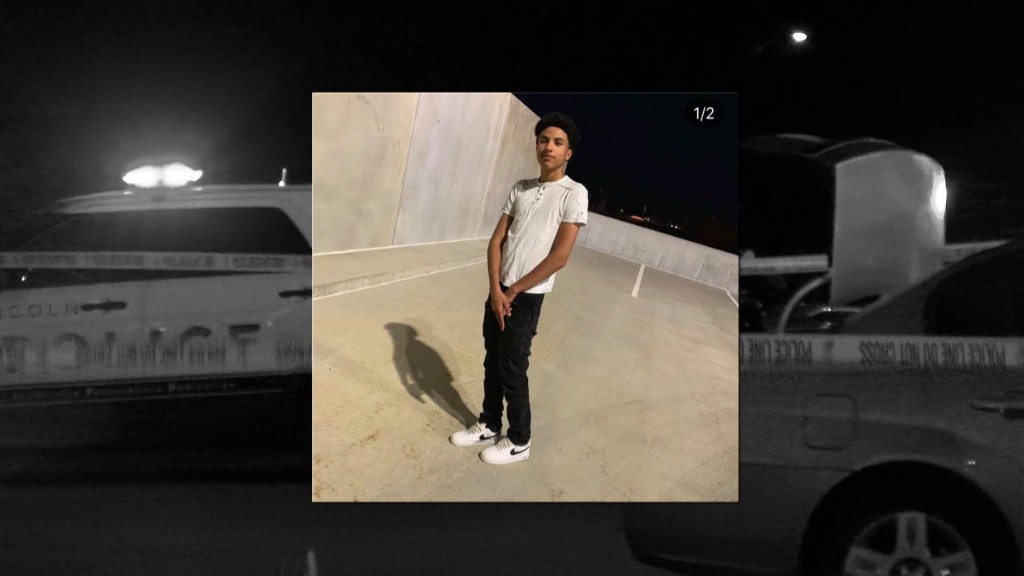 Police on Wednesday provided new details into the ongoing investigation into the murder of a 15-year-old Lincoln boy.
Officers responding Sunday night to reports of gunshots in the area of N 7th and Fletcher found the teenager, identified as Ali Al-Burkat, with a gunshot wound.
Police Chief Jeff Bliemeister said Al-Burkat was a passenger in a vehicle with two other males – ages 16 and 18 – when the shooting occurred. On Wednesday, police said Al-Burkat suffered a single gunshot wound to the back. The bullet has been sent to a lab for analysis.
Investigators are still reviewing evidence, including surveillance camera videos, and say it's too soon to tell how many people may have been involved in the shooting.
A cousin of Al-Burkat, Karrar Almansuri, told Channel 8 Eyewitness News on the scene it was "just crazy" how the incident happened.
"They just shot him and killed him," Almansuri said.
Almansuri said Al-Burkat would have been celebrating his birthday in just two weeks. He says he and the boy's parents are heartbroken.
"I lost my family today and I didn't even get to tell him I loved him before he was gone," he said.
Almansuri described Al-Burkat as kind, free-spirited, and "always happy."
"I want people to remember what a kind person he was," Almansouri said. "And his smile. He was never sad, he always had a smile."
If you have information relevant to this investigation please call 402.441.6000 or Crime Stoppers at 402.475.3600.