Vandal ruins Christmas decor in South Lincoln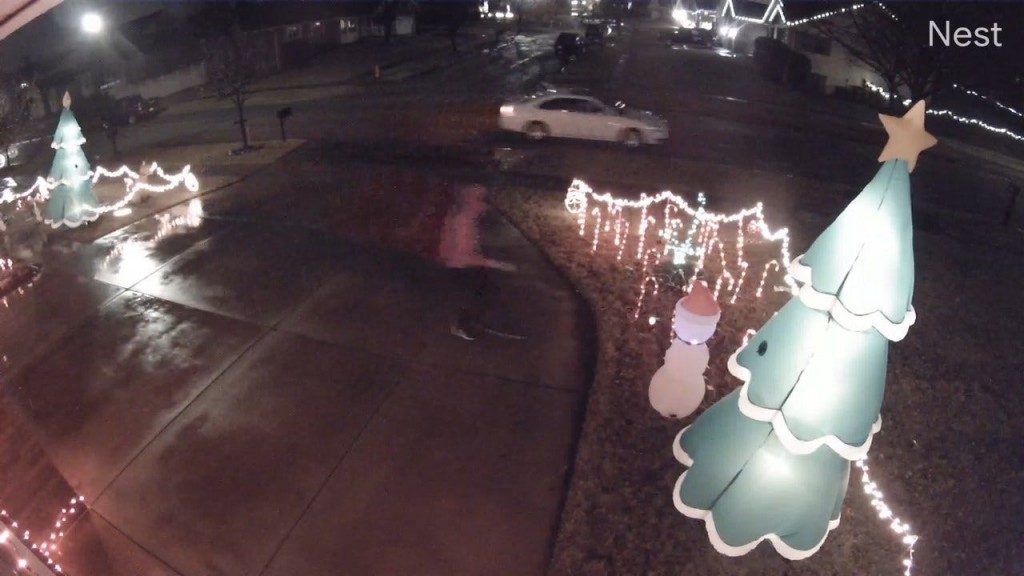 A vandal dimmed the holiday spirit for a family after ruining their Christmas decorations.
This Christmas Grinch was caught on camera and Shaun Christopher sent Channel 8 video of his home in South Lincoln.
You can see someone get out of a white car in the street, then run through the yard, slashing several Christmas decorations. It's not the first time this has happened to the family.
"Kids just probably put up to a dare of something or Snapchat, " said Christopher. "Whatever's out there and they get a kick out of doing it and don't really realize the consequences of what could happen if they do get caught."
Christopher adds he continues putting up lights because his children love too and the happiness it brings to others that drive by.
The estimated damage is between $150 and $200. Currently Lincoln Police say they have no suspects.