VIDEO: Boat caught about 'to go over the dam'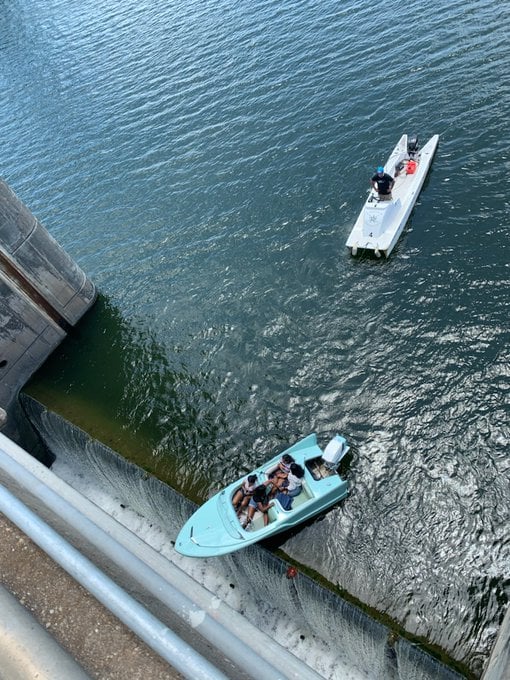 CREDIT: Austin-Travis County EMS // Twitter
AUSTIN, Texas (KLKN) — Don't look over the edge! Texas boaters teetered over the edge of a dam, waiting for help to arrive.
Emergency crews in Texas responded to a water rescue call Thursday after a caller reported a boat was "up against the dam" and it looked like it was "going to go over the dam."
The Austin-Travis County EMS (ATCEMS) said multiple people were on board the boat near the Longhorn Dam.
Somehow, the boat became propped up, partially over the top of the dam.
The boat was attached by rope to another boat in the area says ATCEMS.
An emergency helicopter, STAR Flight, lowered life vests to the occupants as they worked to safely remove them from the situation.
ATCEMS reported that all occupants were eventually pulled to safety. The boat was later towed back to open water.