VIDEO: Body cam footage shows Chicago teen shot by officer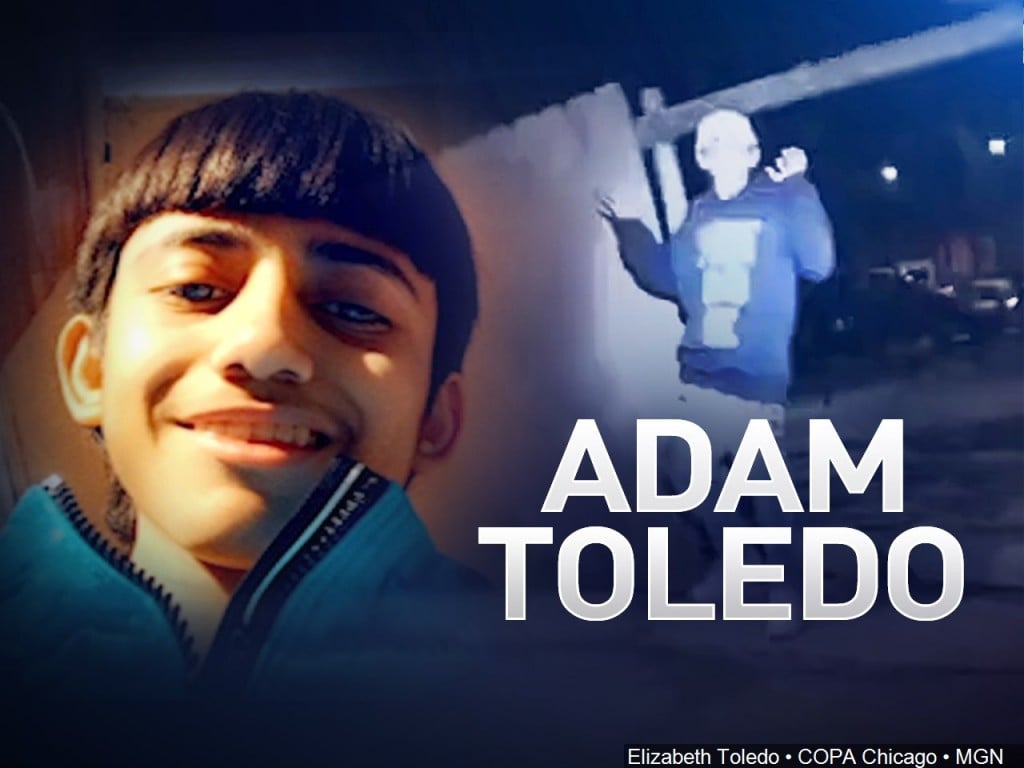 CHICAGO (KLKN) — Newly released body cam and security footage shows the moments 13-year-old Adam Toledo was fatally shot by Chicago police officer Eric Stillman.
It all started when officers received a shots fired call just after 2 am in late March.
Responding officers spotted Toledo and 21-year-old Ruben Roman who took off running. Roman was quickly knocked to the ground, while Stillman continued to chase Toledo down an alleyway and fired a single shot.
Chicago police later released images allegedly showing Toledo with a gun behind his back.
Video shows Toledo tossed the gun behind a fence and put his hands up. Less than one second later Stillman shot him.
The officer immediately tries to render aid, but Toledo is unresponsive and bleeding from his chest.
Officer Stillman has been placed on administrative duties pending an investigation by Chicago's Civilian Office of Police Accountability.