VIDEO: Catalytic converter thieves target Lincoln business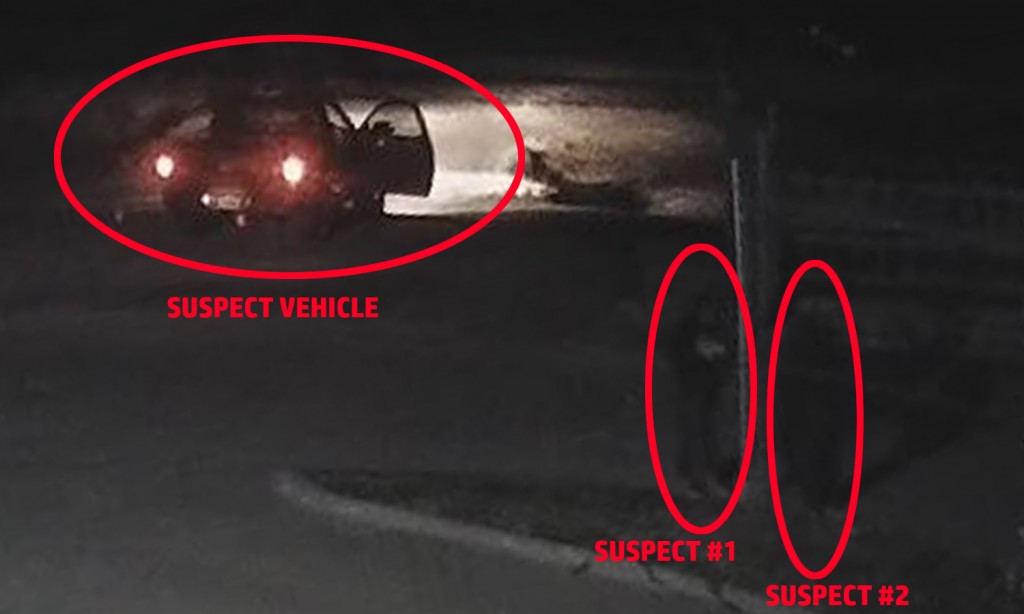 LINCOLN, Neb. (KLKN) — Overnight, five catalytic converters were cut out of five vehicles parked at a Lincoln business.
Between 4 pm Tuesday, April 6 and 6:15 am Wednesday, April 7 at least two suspects stole five catalytic converters from five vehicles parked at Weathercraft Roofing, 5410 NW 44th St.
The security footage shows a red vehicle parking across the street from Weathercaft for about an hour. During this time, two unknown males that likely arrived in the red car are seen walking into the Weathercraft lot, reports Lincoln Police.
When employees arrived the next morning, they found that catalytic converters had been stolen from three white Ford F-150's, a maroon F-150, and two Chevy pickups.
Authorities estimate the total loss at $2,750.
If you have any information about the theft or the suspects, call Lincoln Police at 402-441-6000 or Crime Stoppers at 402-475-3600.