VIDEO: Flying squirrel sightings in Lincoln started new research at UNL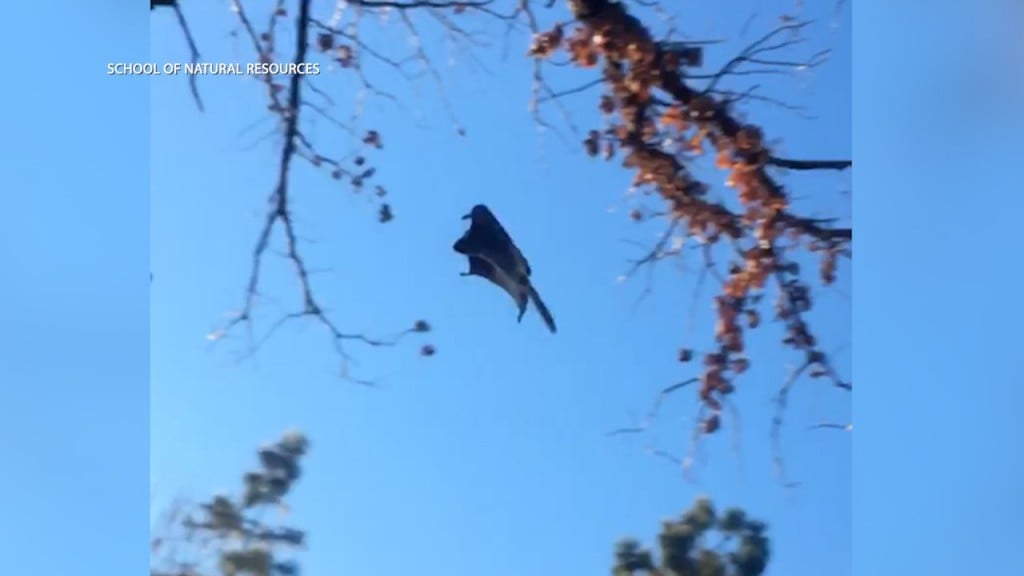 LINCOLN, Neb. (KLKN) – The School of Natural Resources on the University of Nebraska Lincoln's campus says we're seeing flying squirrels around town. This comes after UNL's landscaping crew witnessed four flying squirrels last month while cutting down a diseased tree on East Campus.
According to Larkin Powell, Professor of Conservation Biology, southern flying squirrels are considered a threatened species in Nebraska because we have so few of them.
Officials say the animals don't bring any real concern, but Powell and others were intrigued since the sighting.
They have now installed "Nest Boxes" around Lincoln to see how widespread these flying squirrels might be.
"Nest boxes allow us to do research, so once we document that there are squirrels inside, a research project could actually, it's an easier way to capture the squirrels or to get genetic material like a hair that might be left in that nest box. It makes it easier for biologists to work with them," Powell said.
The nest box design was created by former UNL student, Don Althoff, who now studies flying squirrels in Ohio.
Trail cameras have also been set up near the boxes in hopes of spotting these animals.
Powell is anticipating seeing more flying squirrels in Lincoln and the surrounding areas, like Fremont, where they have already received reports of sightings.
"It's hard to imagine there is just one group of four squirrels in one tree. Anytime you have a group that size, you would guess there are some others in some other places, and so we're interested to see where indeed we find them," Powell said.
If you happen to see a flying squirrel, the School of Natural Resources wants to hear from you. They have a portal online to report sightings, CLICK HERE.