VIDEO: Where do they tow all the snow?
The wall of snow is building up near Oak Lake Park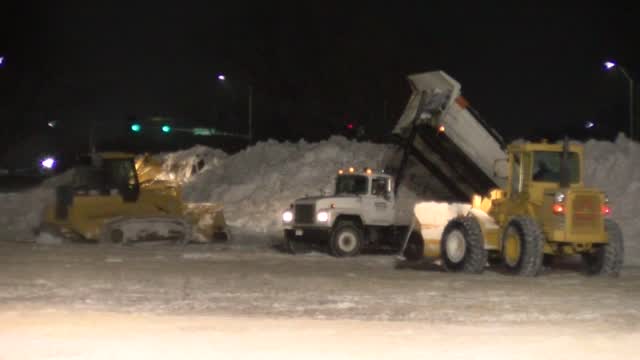 LINCOLN, Neb.(KLKN) – The snow removal districts that were in effect in the overnight hours this past week ended with snow piled up on a field near Oak Lake Park.
You can see the mounds of snow forming as crews work to clean up the mess left behind from the historic snowfall.
Snow removal district parking bans will be in effect from 12:01 to 7 a.m. on Saturday as well as they have been the past two overnights. In these areas, snow is plowed into rows, loaded into trucks, and hauled out. To assist with snow removal, parking is prohibited on both sides of the streets in the districts. Maps can be found at snow.lincoln.ne.gov. Snow removal districts include:
• Downtown
• University Place
• Havelock
• Bethany
• College View
• 11th and "G"
• 17th and Washington
• 25th and Sumner