Viewer Photos: Life during COVID-19
Here are some of our favorite viewer-submitted photos from the week!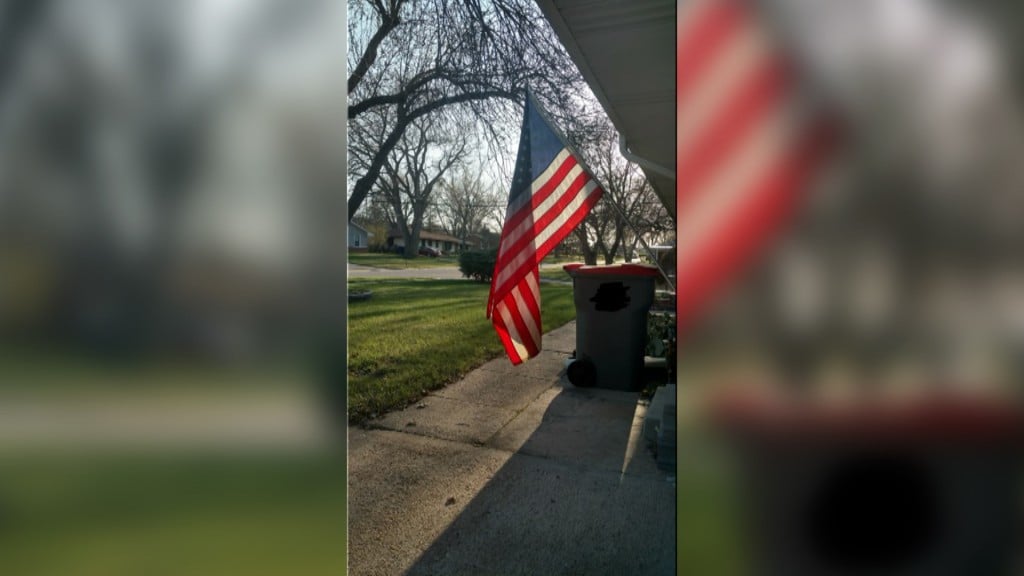 Many of you have sent us photos of how you're adapting to life during the COVID-19 pandemic. From working at home to finding new ways to socialize while still practicing social distancing, we want to see your photos and videos.
Here's how to send them to us: submit news.
Here are a few of our favorites from this week.
1. Nikki's Photo – Nikki sent us this collage of the Lincoln Cyclones 12's. The boys are holding up signs that spell out "Stay home so we can play ball!"
2. Kaci's Photo – Kaci sent us this photo of a flag her neighbor put up outside her home. Kaci says her neighbor always puts up the flag out for holiday's, so when she asked why it was out the other day her neighbor told her, "I just felt like right now well need to be united." Kaci and her husband are now putting their flag out each day as well.
3. Kimberly's Photos – Kimberly sent us these photos of her daughter who is set to graduate this year. She said she wanted to make sure her daughter felt special, and to let her know that even though there's a pandemic she is very proud of her and that they plan to celebrate her accomplishment no matter what.
4. Marci's Photos – Marcia sent us these photos of her dog, Ginger. Marcia and her husband are elderly, so their daughter drops off groceries for them so they can eat healthy during this difficult time. While they're practicing social distancing, Ginger clearly still enjoys being close with their daughter.
5. Lena's Photos – Lena sent us these photos showing some creative ideas her neighbors had. One of them set out a coffee bar for people in the neighborhood to try, and to support her friend's locally-owned coffee shop. Another neighbor put out a wine bar to help support a local winery. "We have a pretty great neighborhood," Lena told us.
We appreciate you sharing your stories and photos with us! Again, to submit a photo or video just click this link: submit news.