VIEWER PHOTOS: Life during COVID-19 (Snow edition)
Here are some of our favorite viewer-submitted photos from the week!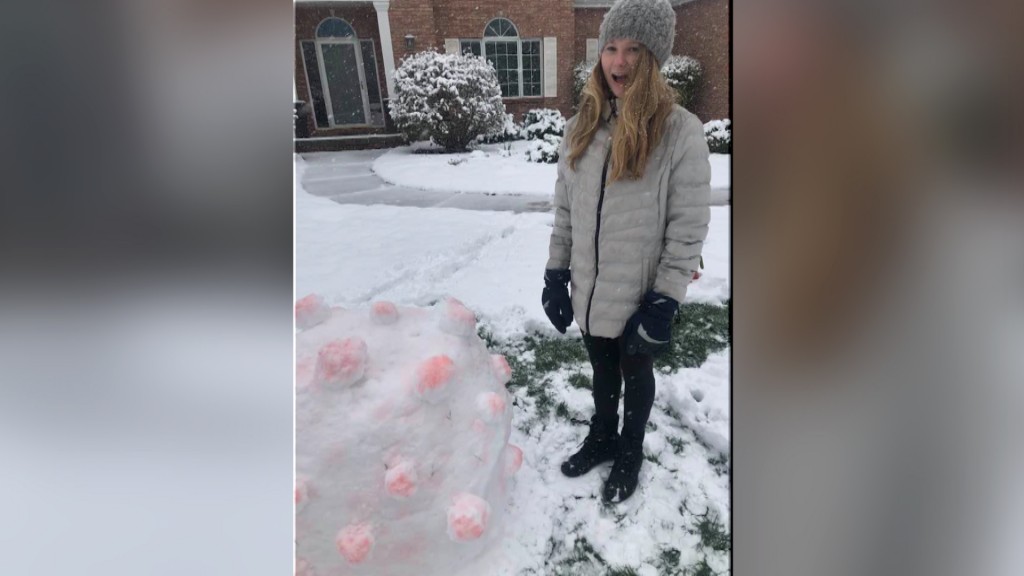 Many of you have sent us photos of how you're adapting to life during the COVID-19 pandemic. From working at home to finding new ways to socialize while still practicing social distancing, we want to see your photos and videos.
Here's how to send them to us: submit news.
Here are a few of our favorites from this week.
1. Cindy's Photo – Cindy sent us this photo of QuaranTim, a snowman named after the COVID-19 pandemic. "First time in history a snowman is wearing a mask!" Cindy said. But it won't be the last!
2. Cheryl's Photo – Cheryl sent us this photo of her daughter, Maddie. Maddie had to make a snowman for her high school Outdoor Adventure class, so she made a coronavirus! "This Senior won't let it ruin her sense of humor," Cheryl said.
3. Geralee's Photo – Geralee sent us this photo of Tyren and Taevyn. What do you do with an extra mask and gloves? On Mr. Snowman they go!
4. Kristi's Photo – Kristi sent us this photo of her son. Looks like he used the snow to knock coronavirus out of the park!
5. Su's Photo – Su sent us this photo of Mingo the Flamingo. While there may be snow on the ground, Mingo clearly is thinking of warmer and brighter times!
We appreciate you sharing your stories and photos with us! Again, to submit a photo or video just click this link: submit news.