Visionary Youth gives hundreds of kids school supplies, haircuts before classes start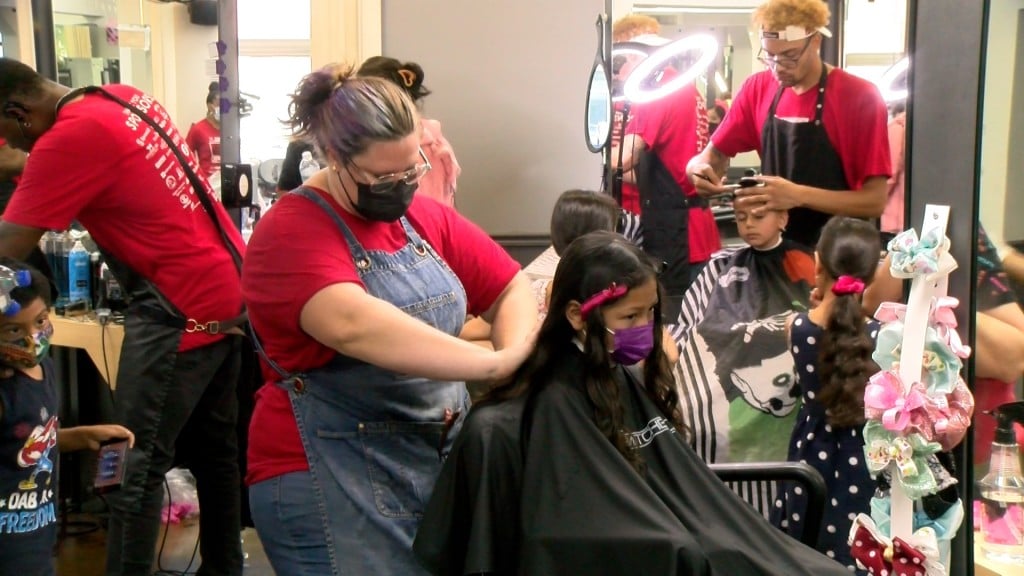 LINCOLN, Neb. (KLKN) – Hundreds of kids got a haircut and some essential school supplies Sunday, just in time for classes to begin again, all thanks to some local non-profits.
Kelly Kuhn will be heading back to Arnold Elementary this week, but not before getting a new haircut and a stylish new backpack to match. In fact, Kuhn was one of a thousand or so kids that got a chance to get some new gear and school supplies just in time for class to start, thanks to the Free Haircut & Backpack event.
"It was fun because we got to color and we got apples and water and we got little balls and it was fun," Kuhn said.
Visionary Youth partnered with the Clyde Malone Center to make this all happen, for the 9th year in a row. Haircuts from the College of Hair Design, school supplies for the kids, food, games, music and more, took over a portion of downtown Lincoln Sunday.
"When it's time to go back to school for a family, some folks don't think about this, but there are a lot of costs that come up with that," Lawrence Chatters, the President of Visionary Youth said. "Going to get supplies and also needing to look good and feel good when you go back to school, so we get to at least take two things off of a parents check list."
In a time when the need is greater than ever before.
"This year with everything else going on, the anxiety of going back to school with COVID and everything else, we're just very grateful and blessed that we can serve our community this way," Chatters said. "There is clearly a need."
"The community comes out and we know they need this, dealing with everything that we're dealing with today, oh my god, it takes a lot of stress and pressure off the people that may not have the necessary funds to get it," KB Mensah, the Founder of Visionary Youth said. "We just really love and enjoy helping them out, it just touches our hearts. You can't describe this type of feeling."