Walk to End Alzheimer's in Lincoln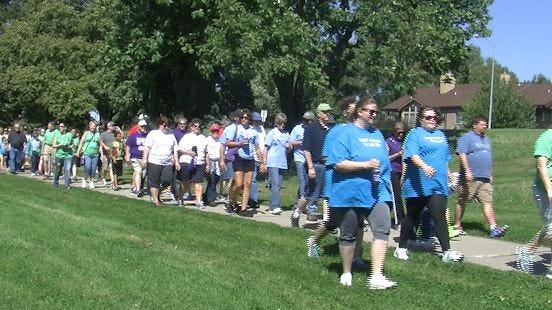 Posted BY: KLKN Newsroom
8@klkntv.com
Today was the annual Walk to End Alzheimer's at Holmes Lake in Lincoln.
"Lincoln is standing up and saying we need to be heard. We need to find a cure for Alzheimer's because it is the only disease that there is no survivor walk," says Lori Hampton of the Lincoln Alzheimer's Association.
The group says their mission is to raise awareness and promote brain health. More than 2,000 people came out for the walk including some familiar faces.
Star the pit bull terrier who took a bullet for her former owner several years ago attended the walk. Her current owner says she gives hope to a lot of people and they go to the walk every year because a family member lost their battle with the disease.
Event organizers say they want people to know Alzheimer's is a disease that effects everyone not just the elderly.