Walmart to begin COVID vaccinations February 12; several Nebraska locations included
We have a full list of those locations below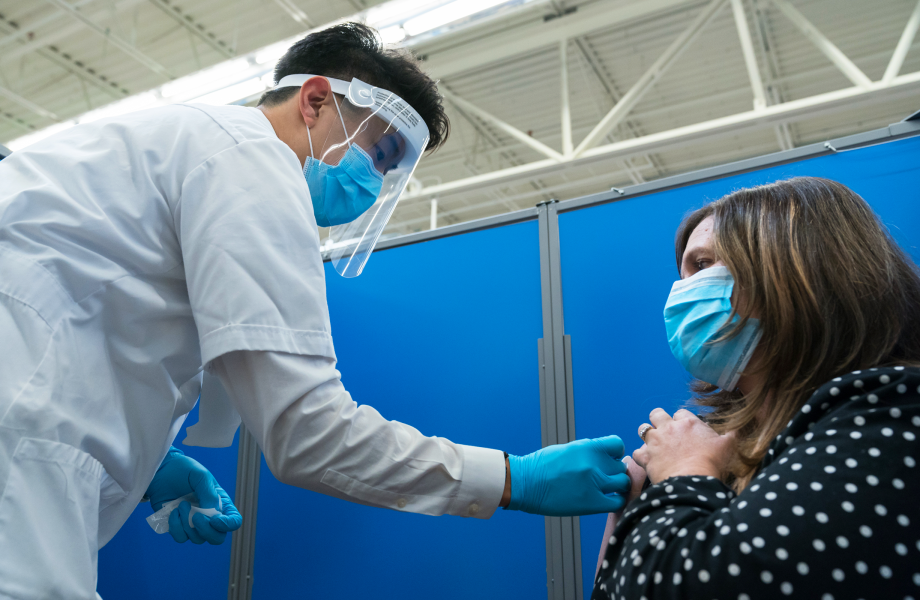 LINCOLN, Neb. (KLKN) – The U.S Federal Retail Pharmacy Program will reach select Walmart stores on February 12, 2021, including some locations here in Nebraska.
More than 1,000 locations are included in this vaccine distribution. There are 17 locations in Nebraska, none in Lincoln or Omaha. Walmart says location decisions were made with an "emphasis on locations that reach customers in underserved communities with limited access to health care."
The vaccines will fall in line with priority groups within the counties and/or states where they are being distributed. You cannot jump ahead of those restrictions. This is just another outlet to get a vaccine when it is your turn to do so. YOU CAN SIGN UP for an appointment, but you'll need to create a Walmart account to do so.
printable version of walmart nebraska locations
Vaccinations are available at the following Walmart and Sam's Club locations:
Walmart #4568 1882 HOLLY ST, BLAIR NE 68008
Walmart #2579 510 LINDEN ST ,CHADRON NE 69337
Walmart #774 818 E 23RD ST, COLUMBUS NE 68601
Walmart #4322 1800 E 29TH ST, CRETE NE 68333
Walmart #418 2831 HIGHWAY 15, FAIRBURY NE 68352
Walmart #776 3010 E 23RD ST, FREMONT NE 68025
Walmart #1460 3803 OSBORNE DR W, HASTINGS NE 68901
Walmart #598 5411 2ND AVE, KEARNEY NE 68847
Walmart #637 200 FRONTIER ST, LEXINGTON NE 68850
Walmart #790 1902 W B ST, MCCOOK NE 69001
Walmart #4209 2101 S 11TH ST, NEBRASKA CITY NE 68410
Walmart #645 2400 W PASEWALK AVE, NORFOLK NE 68701
Walmart #1585 1401 S DEWEY ST, NORTH PLATTE NE 69101
Walmart #7129 201 PONY EXPRESS LANE, OGALLALA NE 69153
Walmart #867 3322 AVENUE I, SCOTTSBLUFF NE 69361
Walmart #1332 1601 CORNHUSKER DR SOUTH, SIOUX CITY NE 68776
Walmart #350 101 E DAVID DR, YORK NE 68467
Here are FAQ's from Walmart about this program:
Frequently Asked Questions
Do customers need an appointment to get a vaccination?
Check with your state's department of health for how the process is working in your state. At this time, all Walmart and Sam's Club vaccination appointments can only be made through the online scheduler. Appointment availability is based on current allocation, so appointments will be limited based on quantities allocated by federal and state governments. In addition to appointments, the scheduler will provide a digital reminder when it is time to return for the second vaccine, which is why customers are asked to create a profile, helping to ensure customers receive the second dose of the vaccine.
Walmart's scheduler can be found by visiting Walmart.com/covidvaccine. Sam's Club's scheduler can be found by visiting SamsClub.com/covid.
A membership is not required to get a vaccination at Sam's Club.
What is Walmart's role in administering the COVID-19 vaccine?
Walmart will administer the vaccine once Walmart is allocated doses to people who are eligible as determined by federal and state governments.
When will vaccines be available in Walmart and Sam's Club pharmacies for everyone?
Timing will depend on when we receive an allocation from the federal and state government as well as phased eligibility. It is difficult to forecast when we will receive the vaccines. Stores and clubs will receive the vaccine at different times in different locations.
Who is prioritized to receive the vaccine?
The CDC's Advisory Committee on Immunization Practices (ACIP) provides guidance to assist states as they prioritize vaccine distribution. The ACIP makes the recommendation that states can choose to follow or determine their own priorities for patient eligibility.
You can find your state's current health department recommendations on the state lookup map above.
Is the vaccine safe?
The U.S. Food and Drug Administration decides to authorize vaccines based on the safety and efficacy of each vaccine. The FDA issued an Emergency Use Authorization (EUA) of the Pfizer and Moderna vaccine, and shipments of the vaccine are being sent to states. You can find more information from the FDA on the COVID-19 vaccine here.
Which COVID-19 vaccines do Walmart and Sam's Club offer?
We will offer only FDA-authorized vaccines allocated by the government.
Did your pharmacists require special training?
In addition to the American Pharmacists Association (APhA) and the Accreditation Council for Pharmacy Education (ACPE) immunization training, all of our pharmacists will receive specific training on the vaccines they are administering.
How many vaccines does Walmart plan to administer?
We will administer as much vaccine as the state allocates to our pharmacies. That allocation is determined by the states.
Will the federal government provide the vaccine to you?
Yes, all vaccines are being provided by the federal government or allocated from state supply.
Is there a cost to the vaccine? If so, what is the price?
The federal government is providing the vaccine at no cost.
When I enter my ZIP code in the scheduler, no stores are showing up. Why is this?
We are rolling out the vaccine to select stores as they are approved by state and federal governments, and your local stores may not yet have been selected to administer the vaccine. The locations are determined by the state and federal government to administer to specific populations as determined by the state. The availability of vaccines will continue to change, so we appreciate your patience and please continue to check back.