Warming up to the 90s to start the workweek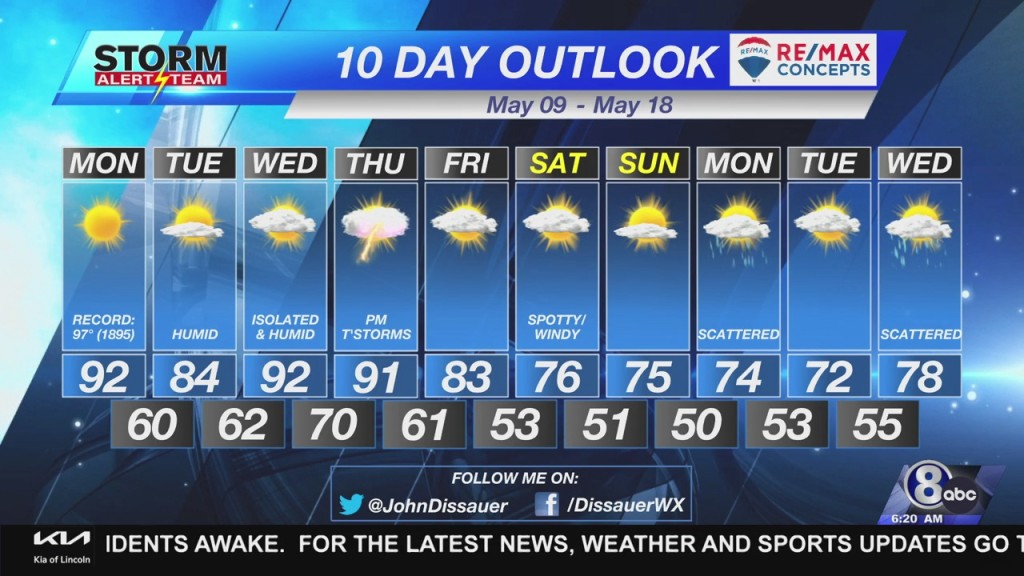 The air mass in southeast Nebraska has gone under modifications since Sunday morning. It has become warmer and much more humid thanks to a warm front that lifted through the state Sunday night.
It is going to be a warm day in southeast Nebraska. Temperatures will top out in the 80s to lower 90s Monday afternoon.
The humidity you may notice Monday morning should wane through the day. A cold front will pass through late Monday morning. Winds will shift to the northwest, which should send the dew point temperature – measure of the moisture in the air – from the 60s to the 50s.
While we should get a slight break from the heat Tuesday, temperatures will climb back into the low 90s on Wednesday and Thursday. Humidity should also be high, with dew point temperatures projected to be in the upper 60s both days.
– Chief Meteorologist John Dissauer