WATCH: ABC speaks with head of Operation Warp Speed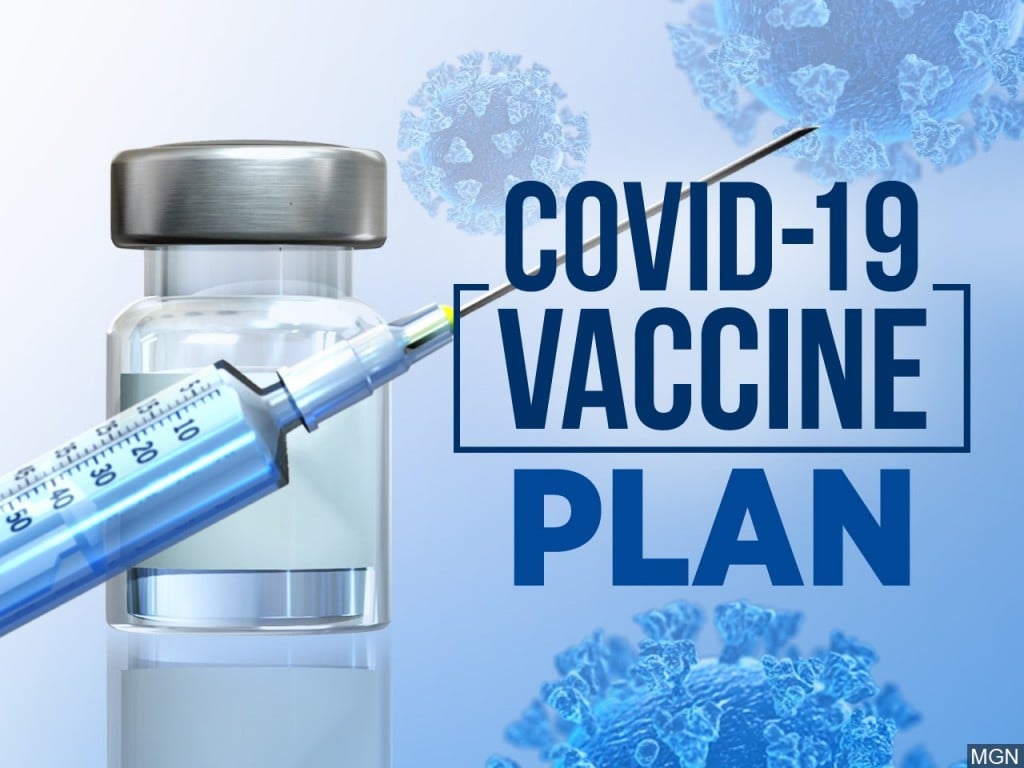 WASHINGTON (ABC) — ABC New's Bob Woodruff spoke with the head of Operation Warp Speed, Dr. Moncef Slaoui outside the George Washington University Vaccine Research Center to learn more about coronavirus vaccine trials.
Slaoui told Bob that the vaccine trials are going as fast as it's safe to go, and he pledged to resign if he felt undue pressure from the White House. Slaoui said that by June 2020, it's possible "everybody" in the United States could have been immunized. He attributed the growing reluctance among Americans to take a COVID-19 vaccine on political messaging during an election season.
He was consistent with the timeline we've been hearing. If everything goes perfectly, it's possible that by November or December, we could have an authorized vaccine. At first, only high priority Americans, like those over 65, will be given priority, but by the springtime, more Americans should have access.
Here are the highlights from the interview.
What is the current status of Operation Warp Speed?
" I think we're going as fast as it is safe to go. It's super fast. I don't think we can go must faster. The fact that there is a lot of transmission of virus and disease in the country is actually helping these vaccine trials to go faster, because unfortunately fall sick and therefore they help us understand the number of cases… There are two Phase 3 programs that are on hold and they are imminently going to have the hold lifted."
With several companies pausing their vaccine trials, has that had an impact on the speed?
"It does have an impact. And that's fine because the number one priority is safety of course. If it means the trial has to stop for a month? that's what we'll do."
A lot of people are reporting losing faith in the safety of a potential vaccine. The number of Americans who would like to take the vaccine is actually going down.
"I'm very worried about that. I'm really worried about that. I think unfortunately it's the politics around it. It's also like we are in a fishbowl or a microscope. Every single event in this development, which frankly happens in every vaccine, for the vaccines that are used in hundreds of millions of people every year, the same kind of events have happened during development, and those happening here. And there's nothing exceptional about it at all. But here it is on the front page of the newspapers and on prime time TV. Instantly."
With vaccine trials happening in our own backyard, has the outpour of questions affected the trial?
I think transparency and sharing information is absolutely right. I think doing it with a political objective that taints even the tone with which it is transmitted, I think is really dangerous. And I think if these same events were happening two years ago, far away from an election time, I'm sure the same scrutiny would happen, but it would have a different tone to it. Why is it that every single question, every single assumption is negative? ? We're trying to save the country and the world from something that has, frankly, has had an unbelievable impact. 220,000 people, just in this country.
Woodruff: Are you getting way too much pressure from the White House?
"Honestly, I've had absolutely no pressure. And I have, as I've said if I get under pressure I will resign."
What should we expect moving forward?
"It's not a certainty. But the plan should make it such that by June everybody could have been immunized in the United States. We will have enough vaccine doses. I really hope most people will take the vaccines."