WATCH: Fire roars in Las Vegas overnight
This is not near the Las Vegas Strip or the downtown corridor, but flames could be seen from miles away.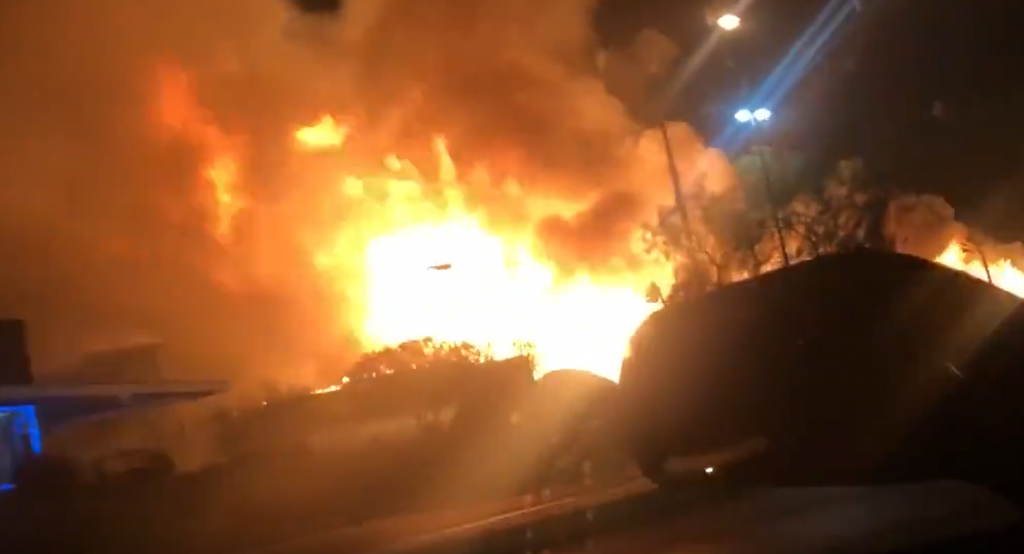 VIDEO COURTESY: @ThePokerBoss
LAS VEGAS (KLKN) – A fire tore through a building in Las Vegas early Wednesday morning, sending flames so high they could be seen across the Las Vegas Valley.
This is not near the Las Vegas Strip. It's on the southwest side of town in a residential area.
The three-alarm fire was challenging because of its size and the 20 mile-per-hour winds fueling it.
The cause is not known at this time, but we do know an apartment complex under construction was what burned. The damaged is estimated up to $30 million. Several homes nearby were evacuated because of the smoke and wind.