WATCH: SpaceX launches astronauts to ISS on recycled rocket
This morning 4 astronauts were launched to the International Space Station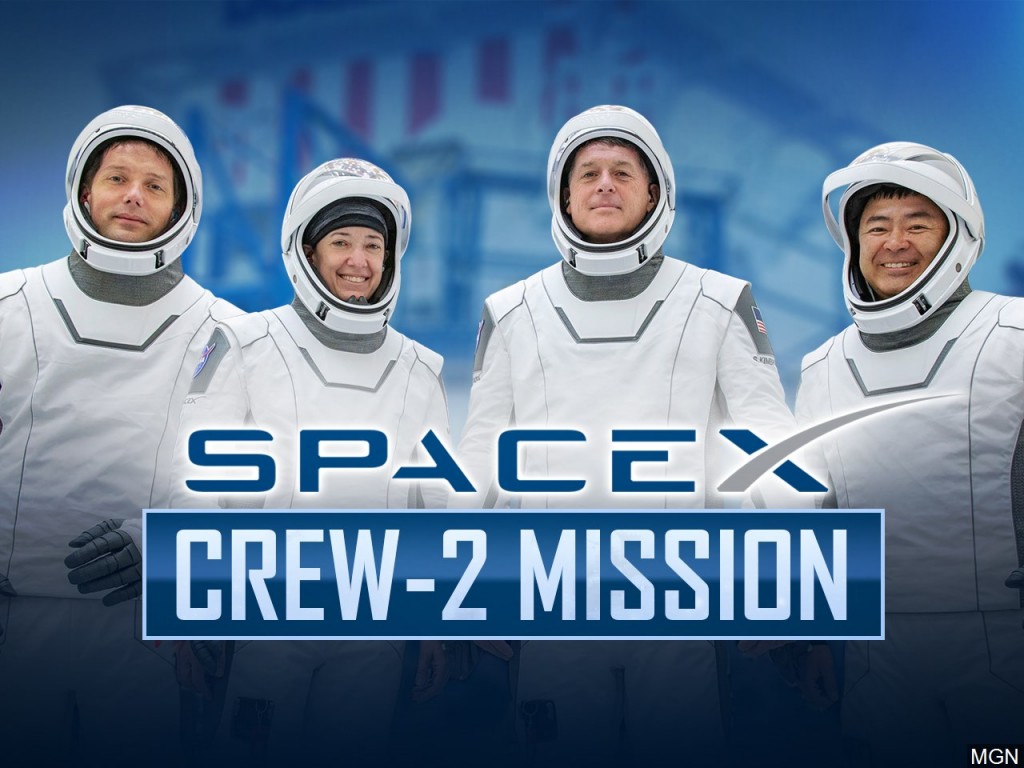 CAPE CANAVERAL, Flo. (KLKN)- This morning four astronauts from three different countries will be launched from the Florida coast to the International Space Station as part of NASA's SpaceX Crew-2 mission.
This is only the third time that Elon Musk's private space-fairing firm has flown its own astronauts.
The crew is ready for liftoff pic.twitter.com/orKr0VcFFT

— SpaceX (@SpaceX) April 23, 2021
The crew is made up of NASA astronauts Shane Kimbrough and Megan McArthur, Japan Aerospace Exploration Agency (JAXA) astronaut Akihiko HOshide, and European Space Agency (ESA) astronaut Thomas Pesquet. They'll be at the space station for a six-month science mission.
"I met with the crew last night, they are ready to go," NASA's Acting Administrator Steve Jurczyk​​ said at a pre-launch news conference from the Kennedy Space Center on Wednesday. "I asked them what they look forward to most in the mission, and they said launching and getting up on the station and getting to work."
Meet the astronauts flying aboard Dragon pic.twitter.com/O6FVq6CPLx

— SpaceX (@SpaceX) April 23, 2021