WATCH: Porch pirate strikes in Lincoln
A ring camera caught the moment someone stole multiple packages off of someones porch in Lincoln.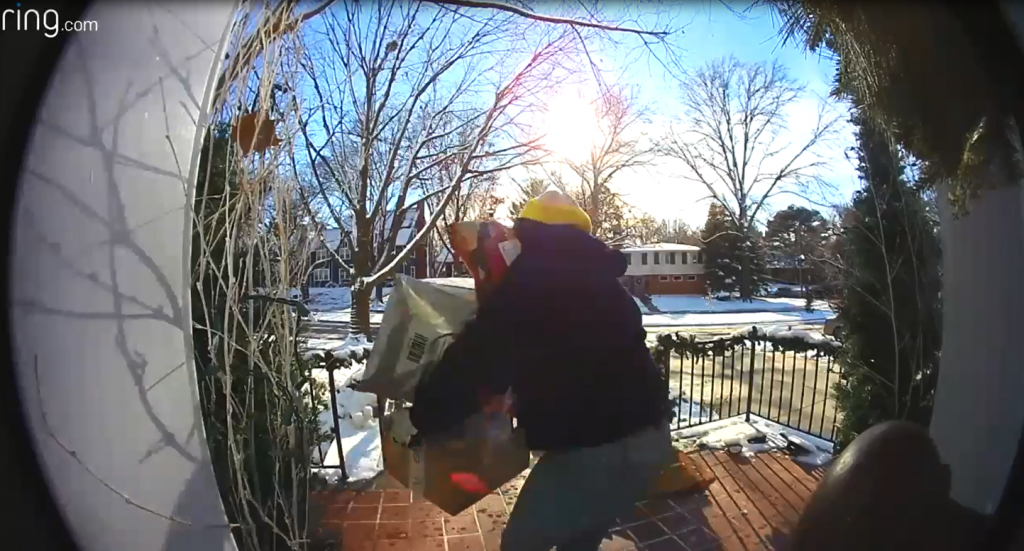 LINCOLN, Neb. (KLKN) —As the holiday's creep closer and many are having packages delivered, porch pirates are taking advantage.
A Lincoln resident was able to catch video of a thief getting out a car, walking up to their porch and then stealing multiple packages. It was all caught on the homeowners ring camera Thursday, December 17th, in the area of 27th and Sheridan.
SEE RELATED: Tips to avoid falling victim to porch pirates. 
The video has since gone viral on Reddit with many people trying to help identify the culprit. You can watch the entire moment, below.
A police report was filed for the theft, if you have any information, call Lincoln Police at 402-441-6000.