WATCH: Santa wakeboards Capitol Beach Lake on Christmas Day 
It's not Santa's typical sleigh...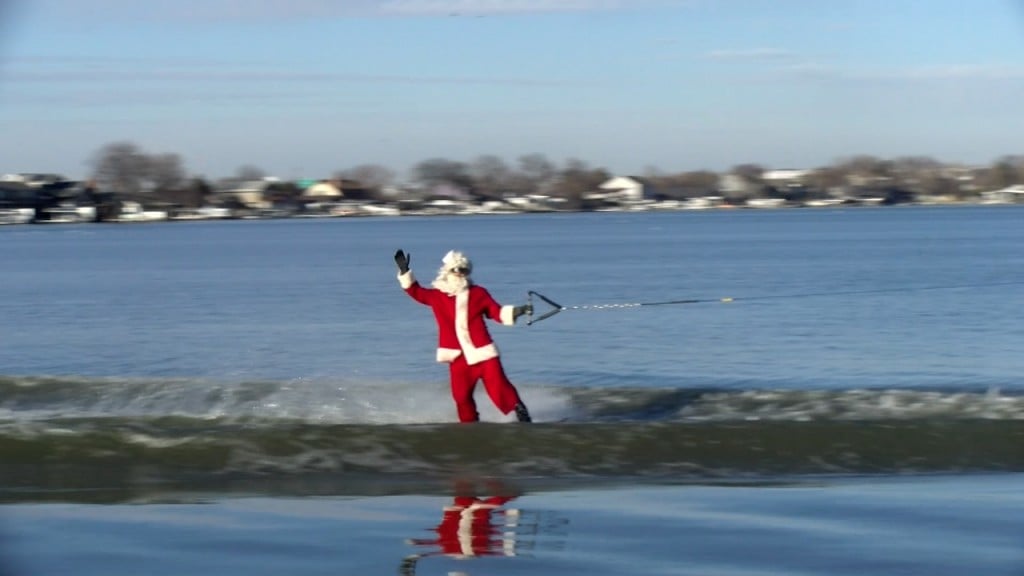 LINCOLN, Neb. (KLKN) – After delivering presents all night, Santa decided to stop by Capitol Beach Lake in northwest Lincoln Saturday to catch some waves.
Mike Wiltse, 37, or should we say Santa, took in the 50-degree weather and wakeboarded around the lake in full costume.
This was only his second time as Surfer Santa – Back in 2018 was the last and only time they have had open water on Christmas day.
Santa, who is an avid wakeboarder, says this is the stuff he lives for.
"Merry Christmas! I'm just doing this for fun," Wiltse said. "It's fun to see everyone's reactions and it makes everybody else happy, there is a lot of kids out here so they love it."
Santa never went fully under, he was able to surf right up to the dock, escaping the freezing waters.
Santa was joined by his family and friends cheering him on from dry land.