Waverly and Norris hold vaccination clinics for students and family
The two high schools said it was important to offer the opportunity to students and parents who wanted to get vaccinated.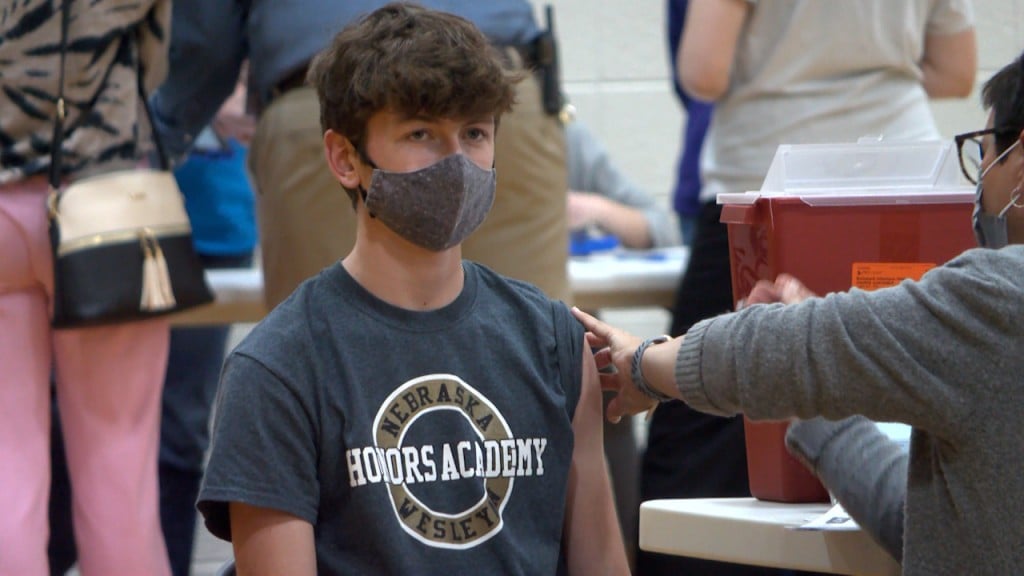 LANCASTER COUNTY, Neb. (KLKN) —Waverly and Norris High Schools opened their doors to students 16 and older and their families to offer vaccines for anyone who wanted one.
"I just am really excited to be able to hang out with my friends without feeling guilty. Like, especially without wearing masks and everything. It's just, safety is important," Noah Niemeyer, a Norris High Junior, said.
With the clinics being held right on school grounds, convenience was key, along with a sense of familiarity for families.
Neither school is requiring students to get vaccinated but offering them a sense of protection and the hope to get back to a sense of normalcy.
"They feel like it's a chance to protect their loved ones to provide some protection for themselves, to avoid the need to quarantine when exposed and just contribute to the overall public health situation that we have here," John Schwartz, the Norris Superintendent, said.
After the pandemic impacted senior year for a number of students, sophomores and juniors are excited to pave the way for their classes.
"I feel like it'll be really cool to like, be in the grade that will set us up into the new era, you could say. A lot has changed in the last few years, and so being able to be the ones to set that example, I think will be really cool," Niemeyer said.
For seniors this year, they are already looking to the future, hoping to head into college with a new line of defense.
"They're really concerned about making sure that they are vaccinated and that going down the road, especially this summer with camps and going off to college, or even some of our juniors going off to camps and things like that, that they're protected," Joslynne Stauss, Waverly's nurse, said.
Students who were under the age of 18, did have to have a parents permission to get vaccinated.
As far as Lincoln public schools, it says students 16 and older can now get vaccinated by signing up through the  county health department.