'We are at a critical point': Lincoln mayor asks health department for recommendations to stop virus spread
Mayor Leirion Gaylor Baird is requiring the Lincoln and Lancaster County Health Department to comprise a list of recommendations to do so by Friday.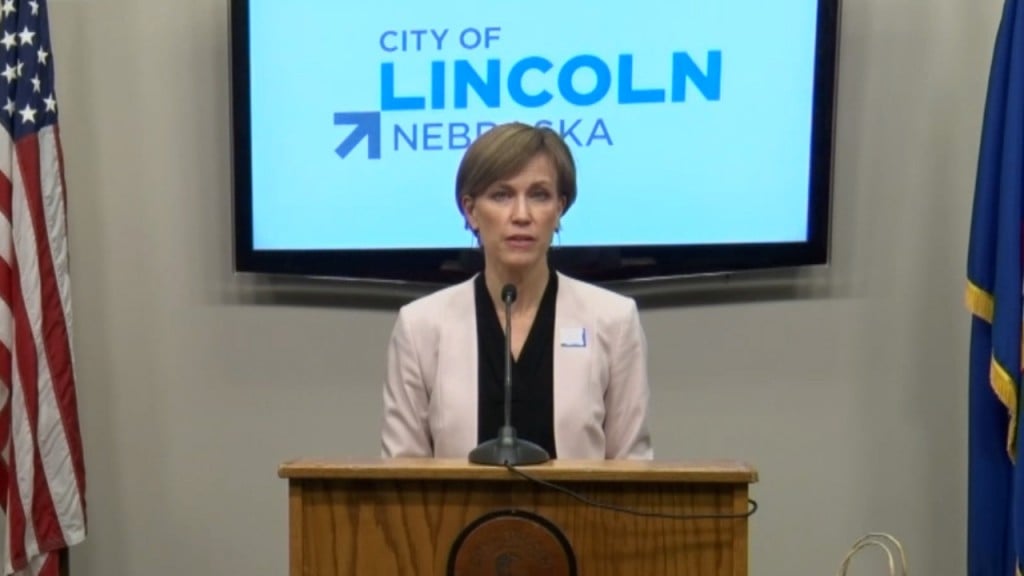 Lincoln's mayor has tasked health officials with finding a way to help curb the growing spread of COVID-19 in Lancaster County.
Mayor Leirion Gaylor Baird is requiring the Lincoln and Lancaster County Health Department to comprise a list of recommendations to do that by Friday.
Officials say they're reviewing all options and tools at their disposal.
"Those tools include restricting gathering sizes, reducing capacity or even closing bars, revising requirements for sports and requiring masks to be worn while inside publicly accessible place and most work places," said Scott Holmes with the LLCHD.
City officials sent bars letters on Tuesday reminding them of health measures, and warning that the health director could take immediate closure actions if local laws aren't followed.
Forty-four lab-confirmed cases of COVID-19 have been reported in Lincoln today, bringing the community total to 2,226.  The number of deaths in the community remains at 13. Local reported recoveries are nearing 800.
The new cases bring the total for the past three days to 165 total cases. The weekly positivity rate has increased from 3.1 percent at the end of June to about 7.5 percent last week. The number of local hospitalizations is up from nine on July 3 to 21 today.  That includes 11 Lancaster County residents (one on ventilator) and 10 from other communities (two on ventilators).
Officials continue to express concern about the number of young people testing positive. About 57 percent of the new cases in the last two weeks have been individuals ages 20 to 29, an age group that makes up just 18.5 percent of the local population.
Holmes says many of those people have reported hanging out with friends, going to bars and not wearing a face covering.
"We have many young adults who have returned to quote normal behavior," he said. "Unfortunately, we are not in normal times."
While many young people may not experience severe symptoms, officials say they can unknowingly spread the virus to those at higher risk of complications.
"This behavior is creating a swell of COVID-19 cases in our community," Holmes said. "This swell in cases will continue to wash through our community as their friends, younger siblings, parents and grandparents are exposed and get sick over the next several weeks."
Gaylor Baird said current trends pose widespread risks.
"The setback we are seeing now threatens the opening of school," she said. "It threatens the businesses that have reopened. And it threatens the health of every person in our community."
Gaylor Baird said Lincoln has a "head start" on other cities currently seeing surging cases. She says taking precautions now can prevent the city from seeing such an outbreak.
"We are in a serious situation," she said. "We are at a critical point. And what you do right now is critical for the success of our community in navigating this pandemic."