'We went through living hell': Columbus residents recount trying to rescue missing friends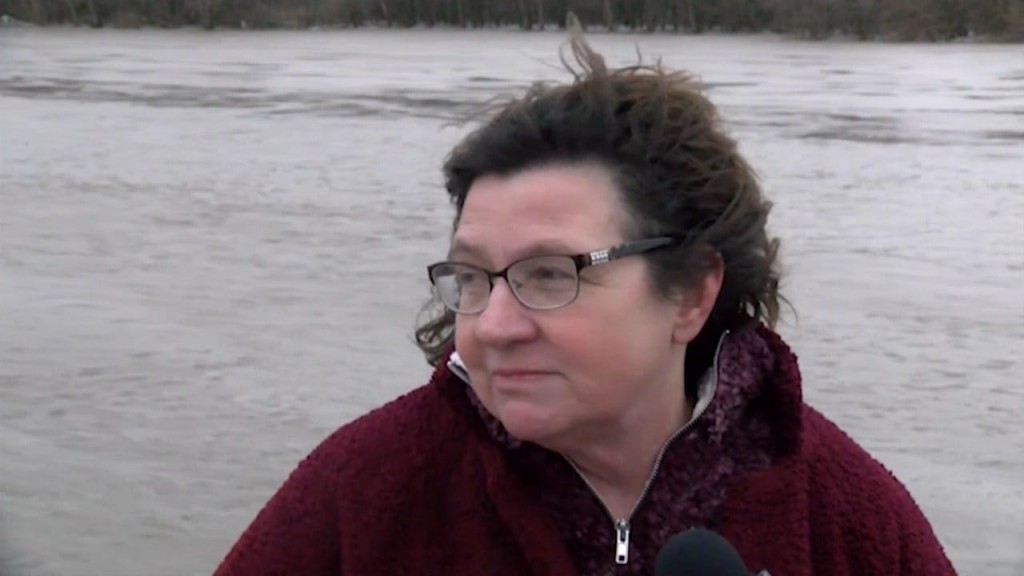 Residents of Platte County were on high alert all day Thursday, as rivers and creeks around Columbus continued to rise, blocking off roads and threatening homes.
"Water is rising really fast, it's scary, really scary," said Columbus High student Paige Miller.
Miller is just one of thousands set on edge by rising floodwater that devastated the city and left many in need of rescue.
Ice jams, snow melts, and heavy rains caused the Loup River and Shell Creek to flood city streets.

County roads surrounding the city were submerged, making travel nearly impossible through Platte County and much of Nebraska.
A Columbus Police officer said the city was a virtual "island."
Jessie Siffering went on a rescue mission of his own Thursday night, trying to find his daughter's best friend from her home in Platte Center, which was surrounded by water.
"We went through a living hell," Siffering said.
Jessie and his daughter drove through flooded streets to find her friend.
"I told them we'd do whatever we had to do to get these guys out of their house," Siffering said. "I had water halfway up the door of my pickup, we were in the water in the ditch."
The father was far from the only one searching for missing loved ones who were forced to evacuate their homes.
Kirk Nelson lives in a neighborhood near the Loup River, and said he had been preparing for days.
"Knowing this was coming we've been preparing," Nelson said. "Took everything out of the basement and put it on upper floors and self evacuated knowing how high the water is on the Loup."
Channel 8 Eyewitness News interviewed Debra Adelman, pictured above, just feet from the rising waters.
"My house is right over there," Adelman said, pointing in the direction of her home.
She too was monitoring water levels for several days, and says they rose drastically overnight.
"I'm going to stay here and monitor this all day and if I have to evacuate I will," she said.
While the situation in Columbus remained bleak Friday, with waters still rising, many residents said they're focusing on the simple blessing of being alive.
"Life is a lot more important than property so we're out here making sure everyone is okay," Kirk Nelson said.