'Wedding boom' making it a challenge to book photographers
As things get back to normal, more people are looking to tie the knot.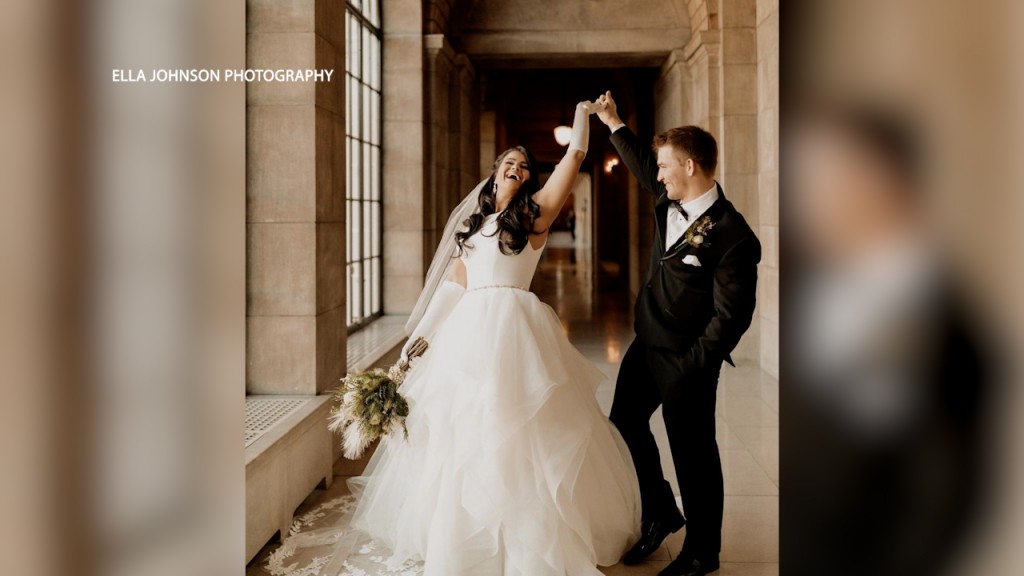 Lincoln, Neb. (KLKN) – Wedding season is here, and couples are looking to tie the knot as things get back to normal,  but it might be hard to find someone to capture your big day.
"I reached out to several, and I didn't really hear back from a lot of them until a couple weeks after I sent them a message," bride-to-be Shannon Pille said.
Pille and her fiance are set to say "I do" in June 2022. It took them a month and a half to find a photographer for their wedding.
"There is definitely a wedding boom," photographer Ella Johnson said. "I have noticed way more inquiries for 2021 and 2022 as people are being hopeful and going out and doing more and more things."
Johnson owns her own photography business.
Between now and into 2022, Johnson will shoot more than 40 weddings. The wedding boom is all due to the pandemic, as couples look to nail down a date after having to reschedule because of COVID.
Johnson said there has been instances where couples reschedule to a date that's already been booked by someone else. In that case, an associate photographer is hired. They go over all the changes with the couples, someone else photographs the wedding, and the main photographer would do more client communications and editing.
It can take about four days to edit pictures from one wedding. The photographer said sometimes you have to turn people away to manage the workload.
Both Pille and Johnson suggest planning ahead early. Keep in mind videographers and wedding venues will also being seeing a similar boom.
"There's always someone out there who will be willing to help, and there's also a lot of options you just have to keep looking," Pille said.