Posted by: Mark Haggar News Director West Nile Virus contributes to four deaths in Nebraska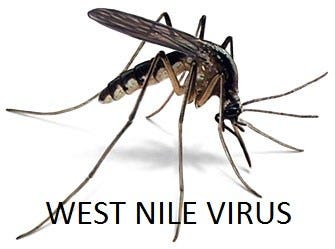 POSTED BY: Mark Haggar
8@klkntv.com
News release:
Lincoln – Human West Nile virus cases continue to be reported in Nebraska above what is expected for this time of year, particularly from the Douglas County and Sarpy/Cass counties health jurisdictions.
According to the Centers for Disease Control and Prevention's most recent biweekly West Nile virus report, Nebraska was second only to North Dakota in overall human West Nile virus cases and first in the number of severe, neuroinvasive cases. To date, Nebraska has reported 79 cases with 42 of the cases being neuroinvasive. The 10-year median for this time of year is around 40 cases. Additionally, West Nile virus season in Nebraska has also contributed to four deaths, a high nationwide.
"Although we've had a rather dramatic shift into east-central Nebraska, it's important to remember that it's statewide," said Dr. Tom Safranek, State Epidemiologist for DHHS. "This part of the country is ideal habitat for Culex tarsalis, which is the prime vector for West Nile disease."
West Nile virus is transmitted through the bite of a mosquito that has picked up the virus by feeding on an infected bird. Only about 20 percent of those infected experience symptoms, which are generally flu-like, such as fever and muscle weakness. Symptoms of the more serious West Nile encephalitis include inflammation of the brain, disorientation, convulsions and paralysis.
The risk of West Nile virus will gradually decrease through September, however a risk of West Nile virus infection will remain until the first hard frost of the season. Individuals are strongly encouraged to practice proper mosquito prevention anytime mosquitoes are present or likely to be present no matter where they are to decrease their chances of acquiring a mosquito-borne illness.
Preventive tips:
Wear mosquito repellent when you go outside. Repellents containing DEET, picaridin, IR3535 and some lemon eucalyptus and para-menthane-diol products provide longer-lasting protection.

Dress in long-sleeved shirts, pants and socks when you're outside.

Dusk and dawn are times when mosquitoes are most active. Limit outdoor activities during these times.

Drain standing water around your home. Standing water and warm weather breed mosquitoes.
DHHS Human West Nile Case Data:

Year

Cases

Deaths

2017

68

2

2016

95

1

2015

68

2

2014

142

8

2013

226

5

2012

193

4
Subscribe to the DHHS West Nile virus webpage to get the latest updates – www.dhhs.ne.gov/wnv.