What is a "Tea Party in a Box?"
A local tea shop is making their product mobile to adapt given the current conditions in the time of COVID–19.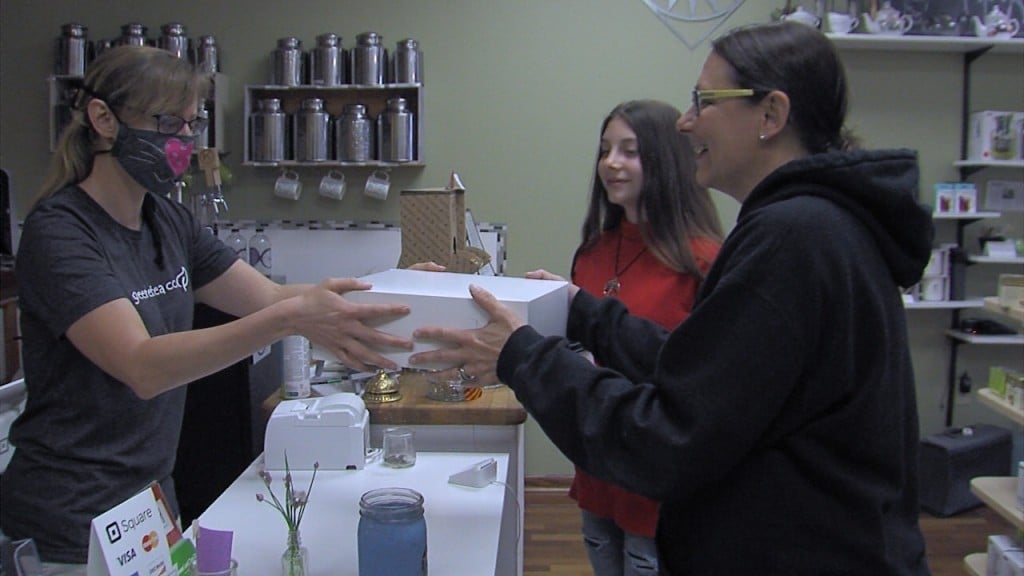 Green Leaf Tea Company on the South end of Pine Lake near Southpointe mall is doing their best to steep through the pandemic.
They made an innovative approach with the concept "tea parties in a box."
It's a mobile take on the traditional English tea time where teas, sweets, and sandwiches are presented on trays and accompanied by a fine china display.
At Green Leaf, Elizabeth Hefley and her husband called these sit down events "high teas."
"We typically do seated high teas here, and so there was this one time we had to package up all the food and give it to somebody who couldn't come, and he made the joke, it's high tea in a box, so that idea just sort of sat in the back of my mind for a long time, and then, enter current conditions, we couldn't do sit down high teas anymore," said Elizabeth Hefley, owner at Green Leaf Tea Company.
Hefley says this adaptation to the classic is doing its part to keep her business brewing. "It's definitely been able to fill that void of the high teas."
The idea came to fruition from one of her favorite customers.
"Millie loves to come to this tea shop," said Cathy Johnson, an avid customer.
Millie and Cathy Johnson wanted to celebrate her 13th birthday in style, so they were part of the first trial for the concept.
"We actually were able to have the tea out on the back patio. Elizabeth had sent the tea pre made, so I just got some of our own nice tea cups," said Cathy.
"My favorite is Earl Grey green tea," said Millie.
Because of the success, Hefley started offering the boxes to the public just over a month ago. They average 20 a day, 3 days a week. They say it's been a nice supplement for the lower amount of customers these days.
In the boxes are items like cucumber dill or chicken salad tea sandwiches, scones and sweets, pitcher of brewed tea or some tea bags, and the boxes will be ever evolving.
"We are going to be doing one we call Brit boxes which will be British foods and celebrating some of those classic recipes," said Hefley.