UPDATE: Why is #OmahaStranded trending?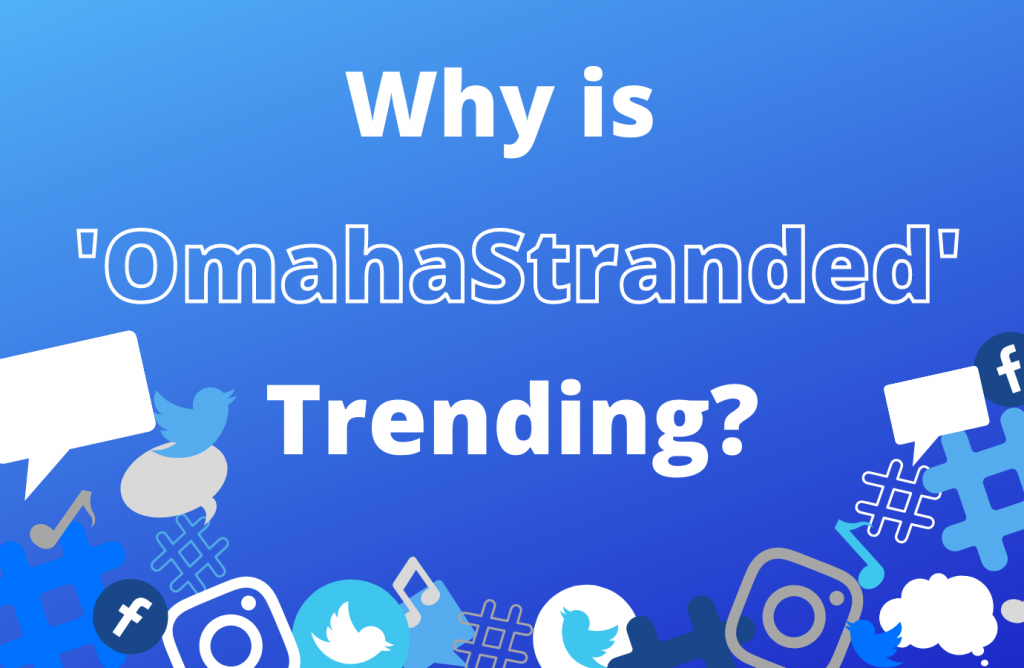 OMAHA, Neb. (KLKN) — According to the Omaha Police Department, 30 people were contacted for medical reasons throughout the rally, seven of which were taken to local hospitals.
A total of 40 busses at the site transported about 25,000 individuals over a 10 hour period leading up to the rally.
OPD assisted some people who left the rally before it was over and before the buses came.
When the event ended around 9 p.m., the waiting busses were flooded with attendees. Many people decided to just walk back to their cars instead of waiting for a bus, not realizing that the closest parking lot was 2.5 miles away.
Unfortunately, the increased foot traffic on Lindberg Drive also delayed bus routes considerably, according to OPD.
OPD assisted in directing traffic and even giving rides to the parking lot.
OPD Officer Michael Pecha said, "many underestimated the distance from the event back to the parking lot on foot."
The last person to take the bus was around 11:5o p.m., but OPD stayed in the area until 12:30 a.m. when traffic returned to normal.
---
Why is #Omaha and #OmahaStranded trending?
Tuesday night, President Donald Trump held a 'Make America Great Again (MAGA) Victory Rally' at Eppley Airfield in Omaha.
It was one of his many stops on his campaign trail, with less than a week until the Presidential Election.
RELATED CONTENT: LIVE: President Donald Trump's MAGA Victory Rally
The rally had a sizeable crowd, many attendees could be seen standing shoulder to shoulder inside the stadium. However, the trouble came after the rally ended.
Most attendees were shuttled from the parking lot to the airport, about four miles. When they went to leave the same way they came in, there was a shortage of shuttles.
Channel 8 News reporters are currently looking into why this happened. Regardless, the result remains the same- a crowd of Trump supporters was left in the cold.
Thousands of people left out in the cold and stranded in #Omaha, #Nebraska after a #Trump rally. I'm told the shuttles aren't operating & there aren't enough busses. Police didn't seem to know what to do. Some walked. I saw at least one woman getting medical attention. pic.twitter.com/oIkmixaZt0

— Jeff Paul (@Jeff_Paul) October 28, 2020
According to unconfirmed scanner reports, several elderly attendees required medical attention as they struggled to make the four-mile walk back to their vehicles in the cold.
Waterloo Medic 811 enroute to Lil' Creighton Code 2 with a 68 y/o male who's initial complaint was possible hypothermia and altered mental status. He is alert and oriented and shivering. Unable to obtain a temp. due to a broken thermometer.

— Omaha Scanner (@omaha_scanner) October 28, 2020
One officer advising 8 to 9 elderly people who are struggling. Seperate officer advising they have located an elderly party who is frozen cold unable to move with an altered mental status.

— Omaha Scanner (@omaha_scanner) October 28, 2020
Thankfully, officers with the Omaha Police Department (OPD) stepped in to provide additional assistance, from directing traffic to giving lost attendees a lift to their cars.
Officers picking up people wandering in the cold unable to locate their vehicles and are taking them to various parking lots.

— Omaha Scanner (@omaha_scanner) October 28, 2020
📸 Officers continue to direct extremely heavy traffic in frigid conditions. pic.twitter.com/F1NJYDcyX6

— Omaha Scanner (@omaha_scanner) October 28, 2020
Seeing these reports, people from across the globe took to social media to speculate on what led to this unfortunate event, under the hashtags #Omaha and #OmahaStranded.
Channel 8 has reached out to OPD and are awaiting further information and confirmation about Tuesday night's events.
We will keep you updated as new details become available.