Will Bolt returns to Nebraska as assistant coach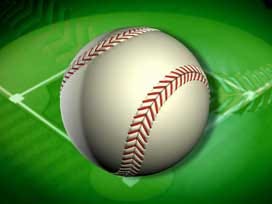 Nebraska baseball coach Darin Erstad announced Wednesday the hiring of former Husker standout Will Bolt as associate head coach. A four-year starter and team captain on Nebraska's 2001 and 2002 College World Series teams, Bolt has spent the past four seasons as head coach at Texarkana College. He will oversee NU's infield unit and help direct the Husker offense.
"I could not be happier to have Will on this coaching staff," Erstad said. "He was part of the group that put Nebraska on the map and has gained a lot of valuable coaching experience since his playing days ended. He is a tremendous worker and stands for everything we want in this program."
A native of Conroe, Texas, Bolt led Texarkana College to a pair of Region XIV championships during his four-year head coaching stint with the Bulldogs. Bolt has been in the collegiate coaching ranks for seven years, spending the 2005 season as Nebraska's volunteer assistant during the school record breaking 57-win campaign, while also serving two years on Texas A&M's coaching staff. One of the top infielders in Husker history, he finished his playing career holding six school records and caught the final out of the 2001 Super Regional to send Nebraska to its first College World Series.
"It is an incredible opportunity to come back to a place where I had so many fond memories as a player and coach," Bolt said. "I am humbled and excited to work at my alma mater, and looking forward to making an impact in a coaching role and helping this program reach its goals. This is an honor to be included on a staff put together by a Husker legend and long-time big leaguer in Coach Erstad. I cannot wait to work with someone who has such a great passion and vision for Nebraska."
Bolt became the head coach at Texarkana College in 2007 and guided the Bulldogs to back-to-back Region XIV championships (2009 and 2010) during a stretch of four straight Regional Tournament appearances and four 30-plus win seasons. Bolt, who was 140-82 (.631) at Texarkana, helped over 20 players sign with Division I schools, including Rich Sanguinetti, an incoming Nebraska commit who was named the 2011 Conference Player of the Year.
In just his second season, Bolt led Texarkana to one of its best seasons in school history, as the 2009 squad finished ranked 21st nationally and fell one game short of reaching the NJCAA College World Series. The 40-15 campaign was led by a school-record eight players selected to the all-conference team, including All-America picks John Stilson and David Allday. Stilson, one of six players on the 2009 team to sign with a Division I school, earned 2010 first-team All-America honors at Texas A&M as he led the nation with a 0.80 ERA. During the 2009 season, Bolt's offense finished first in the league in eight major offensive categories.
The Bulldogs defended their conference title the following season, claiming the 2010 championship by going 36-21 overall with a 20-8 league mark. Seven players were named to the all-conference team and nine signed with Division I schools. The 2011 Bulldogs nearly claimed a third straight league title before finishing second while compiling a 31-23 overall record. Sanguinetti earned 2011 Conference Player of the Year accolades, hitting .388 in league play and led the conference in doubles (6), triples (4), home runs (3) and RBIs (21).
Bolt started his coaching career by serving as a graduate manager for the 2004 Huskers, while he was then named head coach for the Parkville Sluggers (M.I.N.K. League) over the summer. Upon being named a volunteer assistant at Nebraska in 2005, Bolt helped direct the Husker infielders and hitters as NU had its best season in school history. NU compiled a 57-15 record and swept the Big 12 regular season and tournament championships en route to capturing Nebraska's first CWS win. Nebraska finished the season with a then-school record .975 fielding percentage.
Bolt headed back to his home state in 2006 and spent two seasons as a volunteer assistant coach at Texas A&M. In 2007, he was on staff when the Aggies advanced to the Super Regionals while producing a 49-18 overall record and claiming the program's first Big 12 Tournament championship. In College Station, Bolt specialized in infield work and helped tutor All-Americans Brandon Hicks and Blake Stouffer, who were each drafted in the top five rounds of the MLB Draft.
A member of Dave Van Horn's first recruiting class, Bolt was a four-year starter and team captain on Nebraska's 2001 and 2002 College World Series teams. The infielder played an instrumental role in helping Nebraska to four NCAA Regionals, three Super Regionals and back-to-back College World Series appearances. Bolt was the Minneapolis Regional MVP as a sophomore, hitting .545 in leading the Huskers to their first regional title in school history. He finished his career holding six school records, including games played (251), games started (242), at-bats (922), hits (281), doubles (56) and assists (639). Bolt remains in the school's top five in several categories, including doubles (1st, 56), games played (2nd, 251), assists (2nd, 639), hits (3rd, 281) and runs scored (5th, 197). His 639 assists were also the most in Big 12 history.
In the classroom, Bolt was a two-time academic All-Big 12 honoree and graduated in 2003 with a degree in communication studies before earning his master's in 2006.
Bolt and his wife, Lauren, were married in July of 2005. Lauren earned a degree from Nebraska in 2005. They have one son, Jaxon William, who turns 2 years old in October.
Coaching Experience
Columbia Angels High School Select Team, Assistant Coach Summer 2003
Head Coach, Parkville Sluggers (M.I.N.K. League), Head Coach Summer 2004
University of Nebraska, Graduate Manager 2004
University of Nebraska, Volunteer Assistant Coach 2005
Texas A&M University, Volunteer Assistant Coach, 2006-07
Texarkana College, Head Coach 2008-11
Administrative Experience
University of Nebraska, Graduate Manager 2004
Playing Experience
University of Nebraska 1999-2002
Personal Information
Date of Birth: Nov. 1, 1979
Alma Mater: University of Nebraska, 2003