World's largest IMCA Sprint Car race to be held in Eagle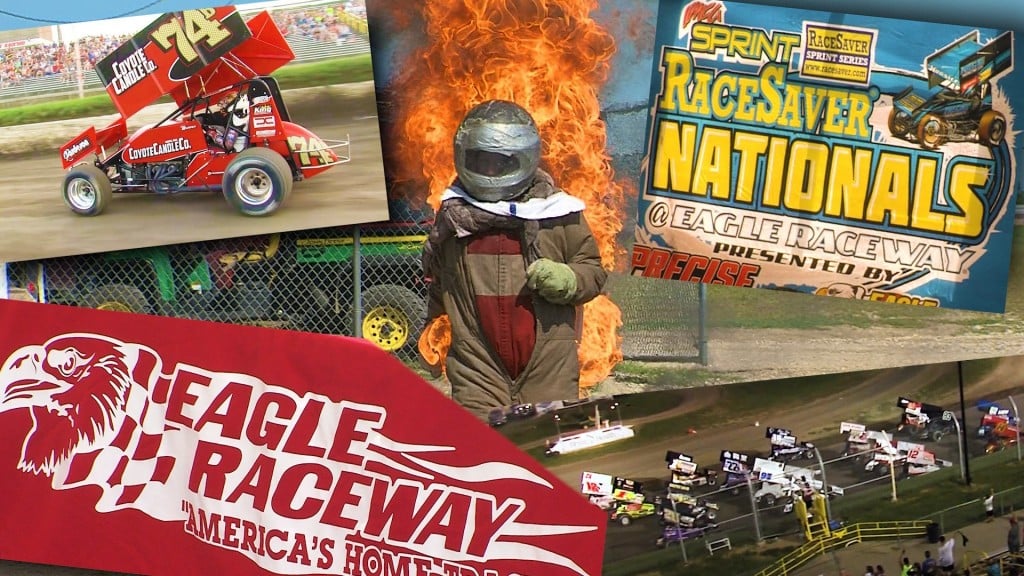 The biggest IMCA sprint car race will start Friday, Aug. 29th and continue through the remainder of the weekend.
Teams from across the country travel to Eagle and compete in a three day event that is prized as one of the nations best 305 sprint car events.
Friday and Saturday nights are qualifying heat races for the main events on Sunday. A 27 car race with a 3 wide start, something unheard of around the country.
Track champion Trevor Grossenbacher won Eagle Raceway's 2019 point series and is excited to be back on the track after missing part of last season with a back stress fracture.
"WE BRING EVERYBODY TOGETHER AND HAVE THIS FAMILY Atmosphere AND GET EVERYBODY FROM ALL OVER THE COUNTRY OUT HERE," said Grossenbacher. "You get to meet people you see only one time a year. People that are traveling from outta the state-from a long ways away, people that think they can come out here and win."
Stunt devil Dr. Danger from Texas will put on three different shows throughout the weekend. His prized stunt will include a bus driving over a ramp and jumping across the track.
To see pricing and event times click here.