Yoga at Tower Square downtown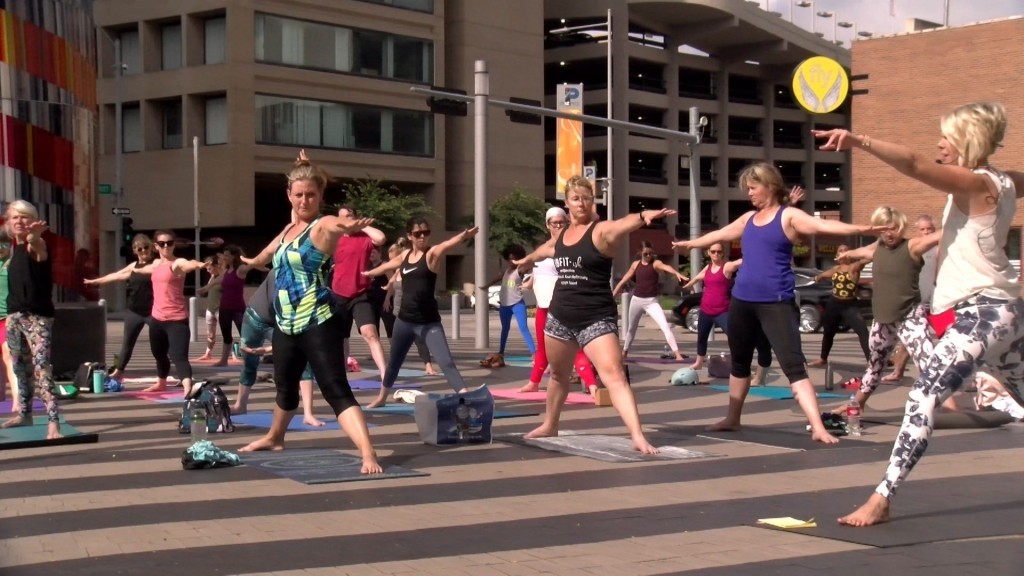 Families gathered outside this morning for a little salutation to the sun at the
"She likes to go to yoga and it's a fun family activity where we can all get outside and go down to the farmers market, make a little morning out of it," attendee, Amanda Lingg said.
Over 50 patrons came together for the free outdoor event. The session lasted from 9:30 to 10:30.
Classes are open to all ages and skill sets.
Instructors say yoga Saturdays are full of life lessons.
"It's just this opportunity to slow down and become more reflective. We can want something different, but we don't always do something different. So yoga also isn't just about passivity, it's also about encouraging change, change within ourselves," Yoga Instructor, Alysha Findley said.
This outdoor activity was hosted by Lotus House of Yoga.
If you are interested in joining, it continues every Saturday morning throughout the rest of the summer. Click here for more.