You Post It, We Report It: Morning of Aug. 29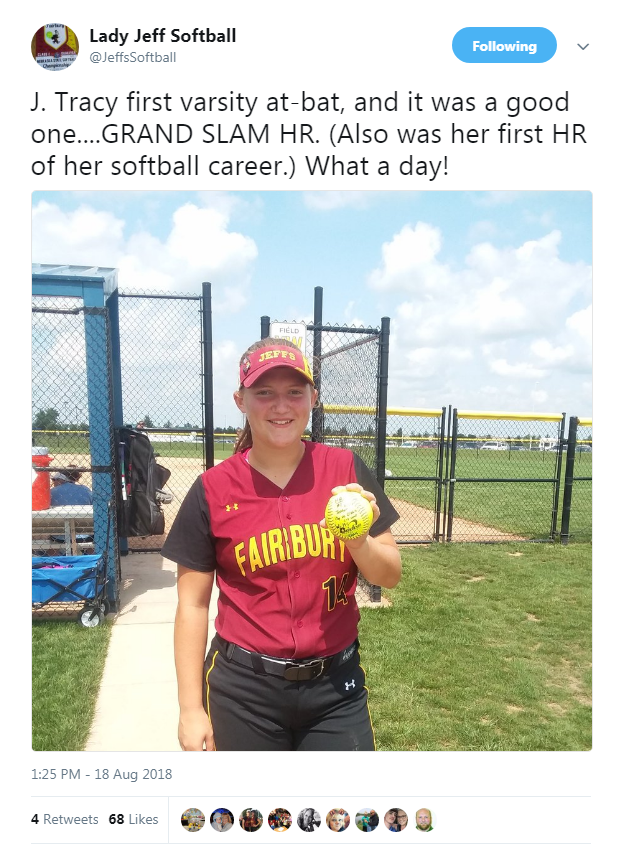 You Posted It, We're Reporting It!
The Fairbury Jeffs Lady Softball Team, said Jordan Tracey's first varsity at bat went for a grand slam! That's one way to start off the season!
Congratulations Jordan!
The City of Lincoln says, congratulations to Four Star Card and Gift Gallery for being the 2018 Nebraska Retail Champion in the first congressional district.
According to the National Retail Federation website, NRF's America's Retail Champions Program celebrates main street retailers who advocate on behalf of the industry.
Joey Colson, gave a big shout out and thank you to Saltdog's Baseball for making his son's night at the game last night!
We'd love to see what you're up to!
If you'd like to be featured in our You Post, We Report It segment.
It's easy to do, just tag us in your post on Facebook or Twitter.