'You scared us a lot': Lincoln home shot at with air darts
The darts also damaged the window of the home, causing $1,000 in damage.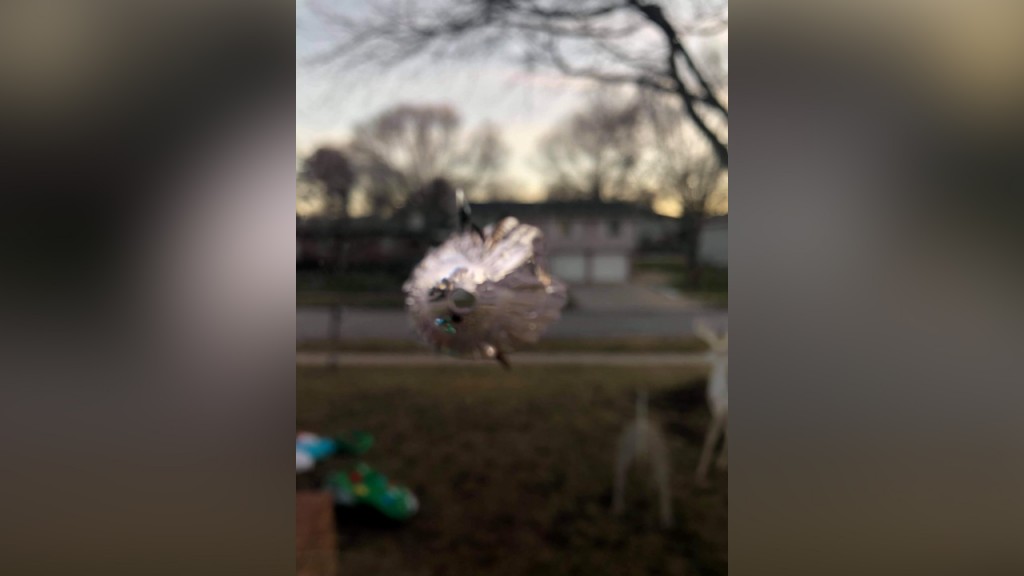 LINCOLN, Neb. (KLKN) – The Nichols family had their decorations vandalized recently, but they aren't letting a real-life Grinch steal their holiday spirit.
"My mom was sitting and looked out the window and saw there was a crack in the window at the corner," Jody Nichols explained. "We went outside and saw there were air darts, pretty big air darts and some of them were broken."
Nichols isn't sure when it happened, but someone targeted her Christmas decorations with air darts over the holidays. The Nichols family has been featured on the Phillips Lincoln Lights Facebook group for two years. The group lists popular holiday displays in the area for people to drive by and look at.
The darts hit the family's outside inflatables, and even the window of their home, causing $1,000 in damage. Nichols says insurance won't cover the cost, so they have to pay. She's just thankful no one was harmed.
"I'm scared for the kids that walk around here and play," she said. "It seemed not safe. I found several darts at the front of the door, but also at the side at the play area."
The Nichols family have lived in north Lincoln for 10 years. Getting in the Christmas spirit is in their blood. As a kid, Nichols dad always made sure to decorate.
"That really inspired me to celebrate Christmas fully. It really motivated me to do stuff for Christmas. I've moved to my own house, and so I have done it the same way. I've added Christmas decorations every year, keeping the faith, keeping the happy Christmas spirit."
Nichols' mother wants to know why someone would do this, and if it was intentional or not.
"You scared us a lot, and I don't understand why," Janie Schauf said. "My daughter put out her Christmas decorations to make people happy and celebrate Jesus's birthday, of course."