Youth with autism scores touchdown with support of everyone on and off the field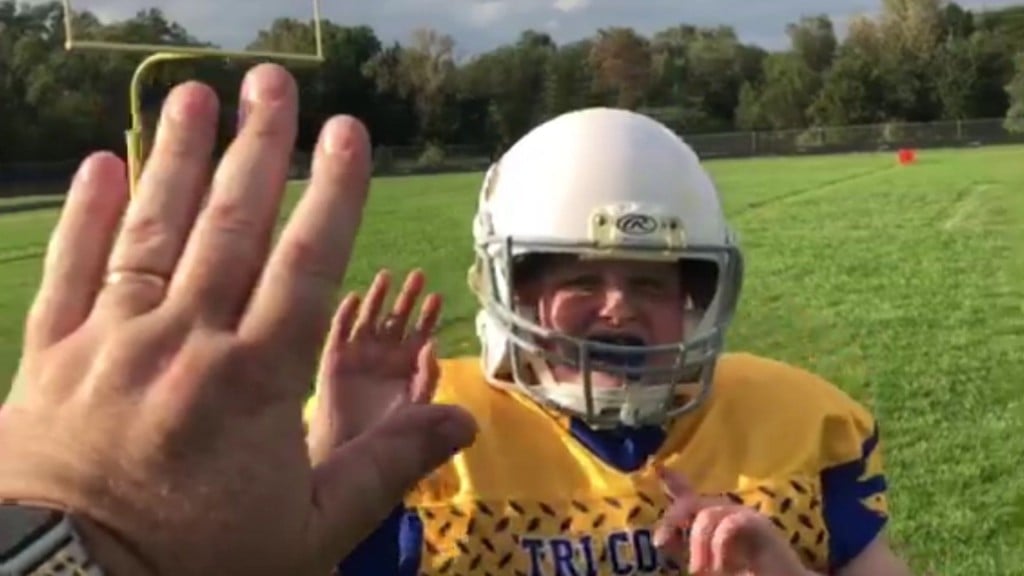 A football highlight that will warm your heart, and the team that supported it every yard of the way…
Parents of 12-year-old Ben McNiff, a 6th grader who has autism, say that two communities came together that day– some friends, some strangers, and helped a young man overcome his challenges with pure sportsmanship.
It all started when a teammate of Ben McNiff mentioned that he would like to see Ben score a touchdown this season.
So, parents approached Tri County Youth football coach Brad Garrison with the idea.
"It's a great opportunity that Ben might not get another time, so we thought what a great opportunity for him and the boys to see how great it can be to express your feelings in that way," Head Coach of the Tri County Youth Football team, Brad Garrison said.
Garrison took it to Ben's parents, Matt and Brenda to make it happen, but nobody could have anticipated what would happen when Ben took the field this weekend.
With full support from his friends, family, and the opposing team, this unimaginable moment took off.
Step by step, with teammates by his side and a host of fans chanting his name, Ben made his way down almost the entire length of the field… To score a touchdown!
"When you have a child with autism, you don't always know what's going to happen or how life is going to be, and to see him score a touchdown is just very cool," Ben's mother, Brenda McNiff said.
Ben's parents say not only do his teammates support his play on the field, but also help him tackle the challenges that come with living with autism.
"Probably the best part of it is that Ben's class, ever since he was a kindergartener, they have celebrated Ben and his autism and every step of the way, they have cheered him on in whatever they wanted to do," Ben's father, Matt McNiff said.
"What a great experience, there was grown men in the stands wiping tears from their eyes, myself included. Just watching it, I was overcome with emotion, i had to run down to the field and smack Ben on the helmet and tell him great job," Garrison said.
The end result goes far beyond what happens on the field.
"If he wanted to try anything, I think that there's not a person in the community that would stop him, and anybody here would do what they could to help him and that means the world to us," Matt McNiff said.
Ben's parents say they're so grateful to both teams for their sportsmanship, and we want to thank our viewers for showing us this story.