13 accused of spying for China in US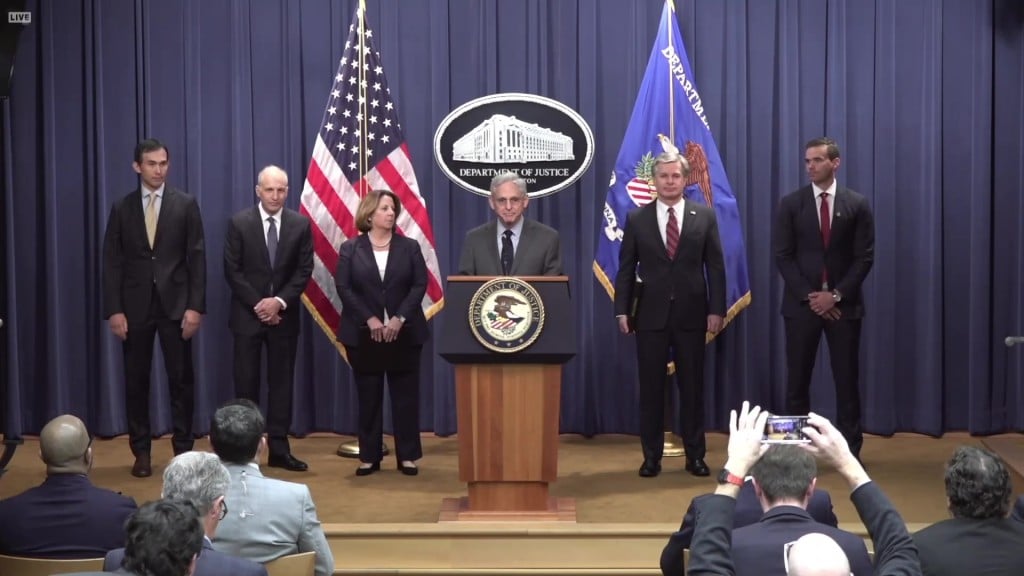 LINCOLN, Neb. (KLKN) – Thirteen alleged spies for China were charged on Monday for trying to unlawfully exert influence in the United States, Attorney General Merrick Garland said.
Garland was joined by Deputy Attorney General Lisa O. Monaco, FBI Director Christopher Wray, Assistant Attorney General for National Security Matthew G. Olsen and other Justice Department officials.
The officials say the charges stem from three cases in New York and New Jersey. The unsealed complaints span from 2008 to 2019.
Officials allege that intelligence officers working for the Chinese government tried to steal U.S. government information to help a China-based telecommunications company evade charges.
Garland said spies also used threats over multiple years to force a U.S. citizen to return to China.  He said their efforts are part of China's Operation Fox Hunt to return former citizens to the country.
In 2019, Guochun He and Zheng Wang are said to have tried to bribe a government employee to steal confidential information about the United States' criminal prosecution of Chinese tech giant Huawei.
Sen. Ben Sasse of Nebraska, a member of the Intelligence Committee and Judiciary Committee, issued the following statement:
"Huawei isn't a private company — Huawei is a key piece of the Chinese Communist Party's techno-authoritarianism. The United States cannot ignore the threat the CCP poses to human dignity around the world. We need far more American intelligence and law enforcement focus on the CCP's strategy to use front organizations and fake 'private sector' companies to try to bribe, compromise, and silence Americans."
Officials said that the spies' efforts were unsuccessful and that they will continue to defend the rights of United States citizens.