20 Car Pile Up Shuts Down I-80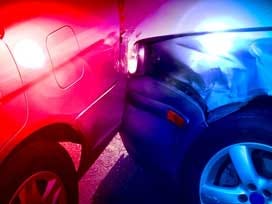 A 20-plus car pileup in the westbound lanes of Interstate 80 between Waverly and 56th Street in Lincoln briefly shut down the interstate Saturday morning, said Deb Collins, a spokeswoman for the Nebraska State Patrol.
Collins said one vehicle lost control on the icy interstate and "started a chain reaction" with other vehicles and three semi trucks just before 7 a.m.
There were no injuries.