2006 Husker volleyball national championship paved way for Tyler Hildebrand to Nebraska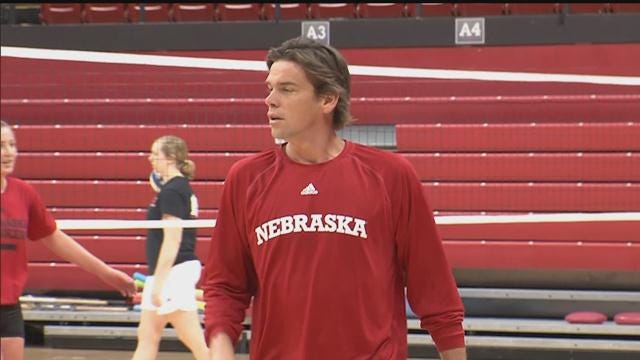 John Cook best described Tyler Hildebrand's fit as Nebraska's newest associate head coach with a story.
'In 2006 in Omaha, we played Stanford," Cook said on Monday. "Well Tyler was dating Kristin, his wife, who was on the Stanford team. That was a great Stanford team. I'm not sure we had any business beating them, but we beat them. And Tyler told Kristin after that match, 'Someday I'm going to coach at Nebraska.' True story.
"So something started then with his connection to Nebraska. The fact that he came here and we had a magical season. That team was not expected to do anything. I just think it got in his soul a little bit, and his heart, that the opportunity to come back here was pretty powerful for him."