3 dead after tornado rips through North Carolina community
Late Monday night, a ruthless tornado tore through Brunswick County, North Carolina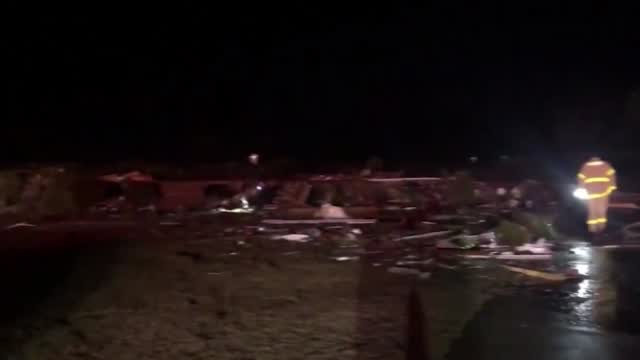 BRUNSWICK COUNTY, N.C. (KLKN)- Late Monday night, a ruthless tornado tore through Brunswick County, North Carolina. Three people were killed and 10 were injured, officials said in a press conference early Tuesday morning.
Several homes were either destroyed or severely damaged in the destructive event Ed Conrow, Brunswick County Emergency Services Director, said.
Conrow told CNN reporters that the majority of the damage and injuries happened in the Ocean Ridge Plantation community.
"This is a very, very tragic event for our community and our county," Brunswick County Commissioner Randy Thompson said.
As of early Tuesday morning, Conrow told reporters that there are no missing people currently outstanding and that emergency responders are continuing to ensure there are no gas leaks in impacted homes.
MORE WEATHER: Rolling Power Outages in Nebraska, Level 3 Energy Emergency Alert
The US Census calculated that about 140,000 lived in Brunswick County in 2019.
This storm is part of a larger weather system that has brought harsh temperatures to most of the United States.