42nd Lincoln Marathon brings out thousands of runners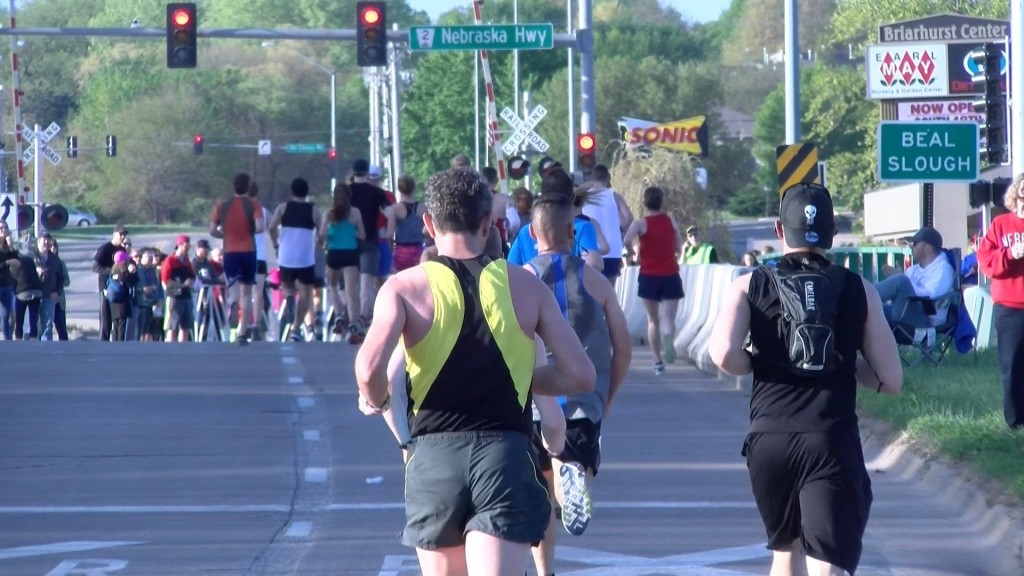 With the running of the 42nd Lincoln marathon and half marathon for the race organizers the feeling when all of these runners first go out never changes.
"Well the minute the gun goes off I just get chills because I know everything we've done has come to fruition," Nancy Sutton the Race Director said.
For runners like Trevor Petersen who completed his 13th Lincoln half marathon having weather like what they experienced made it one of the best races for him.
"Honestly, thunderstorms yes, hotter and humid yes, but this is just like wow thank you, lord. I mean there's not a cloud in the sky," Trevor Petersen a runner said.
While the nice weather helps these runners finish a major life milestone, the fans along the way help them even more.
"All of the random fans were awesome like if it weren't for them I would have probably stopped running on some of the hills but they were sitting there like come on finish the hill and I was like yea I'm going to finish for them," Caleb Havekost a runner said.
If you're thinking about taking on this event next year these runners say the feeling you get is priceless.
"I would actually encourage you to ear donuts because that's what I do. It pays off if you put in the work in from a diet perspective and an exercise perspective the pay off when you cross that finish line it's worth it, but I'm going to eat at a buffet after this," Petersen said.