'A gift from God', local pastor endorses COVID-19 vaccine for POC
Dr. Ralph Lassiter wanted to encourage those of faith and people of color alike to get vaccinated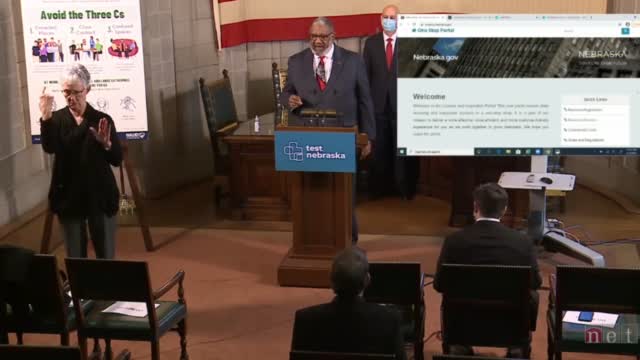 LINCOLN, Neb. (KLKN)- After signing a proclamation for Black History Month, Governor Ricketts invited Dr. Ralph Lassiter to speak on his experience with vaccines in Nebraska.
Dr. Lassiter is the senior pastor at Mount Moriah Missionary Baptist Church, the first predominantly black Baptist church in Omaha, Nebraska.
Dr. Lassiter said that many people of color and many in the church oppose taking the vaccine, but they have their reasons.
SEE ALSO: MUST SEE: Distracted driver caught on camera mid-wreck
For people of faith, Dr. Lassiter said that reports of the vaccines having a basis of fetal tissue has stopped them from getting vaccinated. But he wanted to remind people that 4 out of the 6 vaccines, including Moderna and Pfizer's vaccines are not built using fetal tissue.
Many people of color have expressed distrust for general medicine in America, Dr. Lassiter said he understands this hesitation.
"To all of my brothers and sisters of color–whether you're Native, Latino, or Black–your hesitancy about taking the vaccine is understood, but I need to ask that we keep two things in mind: first of all, our communities have been the hardest hit by the COVID-19 pandemic, second of all, the vaccine is our only line of defense," Dr. Lassiter said.
He went on to boast the use of science today, saying the vaccine is a "gift from God."