'A horrible disease': Father of Jack Hoffman battles cancer and COVID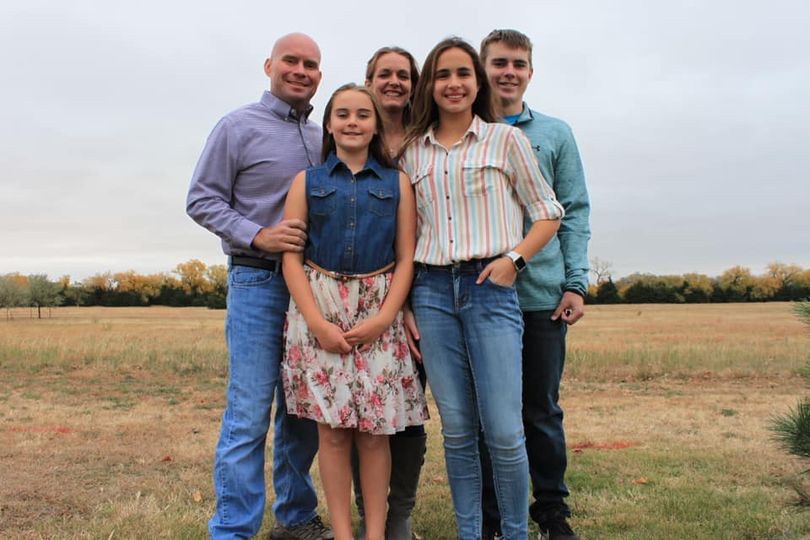 ATKINSON, Neb. (KLKN) — Andy Hoffman, the father of Jack Hoffman and co-founder of local non-profit Team Jack, has been battling brain cancer since July 2020.
Since he's been faced with several hurdles, from seizures to new tumors. Now he's up against a new challenge in his journey to healing, COVID-19.
MORE: Father of Nebraska boy battling cancer diagnosed with brain tumor
His wife Briana made the announcement Saturday on Facebook. Andy's MRI's were showing positive progress as he continued chemotherapy, but COVID put that all on pause.
"He was scheduled for followup MRIs at the beginning of February but he developed a slight cough at the end of Jan. and his oncologist requested a Covid test. This unfortunately was positive and put our world in a tailspin," posted Briana.
Andy was unable to receive his chemo that week due to the virus. But, Briana said he was able to quickly get the monoclonal antibody infusion and Andy was symptom-free by day five.
MORE: Andy Hoffman's condition worsens, but remains positive
However, due to COVID policy, Andy was still not allowed to receive his treatments at medical facilities until 20-days out from your diagnosis.
"This worried us because his neurological symptoms were worsening each day," shared Briana.
By Feb. 8, Andy had "significantly declined." With his family by his side, he visited the ER for an MRI.
"By 5am the next day we were discharged with the bad news: 'many new and increased sites of enhancement' indicating glioblastoma progression in the brain, and progression of cervical cord metastasis in the spine."
But, there was still hope. Andy's radiation oncology team was able to approve him for treatment by enacting special protocols. Briana says the team went "above and beyond and treated him through the weekend."
Andy's medication treatments have also been postponed following his positive COVID test. Briana says he is unlikely to qualify for clinical trials now as the tumor has spread to his spine.
"We are very scared because more radiation to the brain may make things worse instead of better and they are not sure if that is best for Andy at this point," posted Briana."This is such a horrible disease. Even though Andy's diagnosis was 7 months ago, we are still in denial that this is happening."